Passion Can Change The World
Published on the 13th of November 2016 by Susanne Bösche
Steve Jobs are quoted for: "We believe people with passion can change the world for the better." No doubt about that if you travel to Palestine and enjoy the Arabian horse scene there.
I have learned recently that for Palestinians raising Arabian horses is the hobby of the poor. Actual there are some wealthy owners and breeders, too. However, irrespective of their origin these people pursue their hobby with great passion and have begun turning heads at shows.
Like everywhere in the world Arabian horses have the almost magical effect that the political or religious conflicts briefly melt away. And so it is at the Palestinian International Beauty Championship held in Jericho, which is believed to be one of the oldest inhabited cities in the world.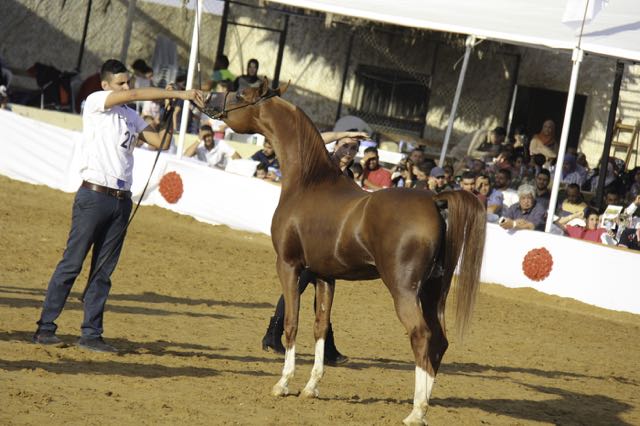 A look in some pedigrees of participating horses shows the horses are descendants of quite modern and well-known sires. A good example is the Senior Stallion Championship. While Gold Champion TH Hamza is by WH Justice, the Silver winner Perugino is sired by Marajj and Bronze winner S.A. Al Zahir is a son of Nader Al Jamal, who was so precious for this area before his untimely death. Nader Al Jamal also sired the Silver Champion Senior Mare, Folla Bint Warda.
Another young and upcoming sire in this region could be the fashy chestnut Solaz J from the Padrons Psyche sire line through Magnum Psyche and with the influence of Marwan Al Shaqab and Thee Desperado on the dams side. His first foals are from 2012 and he had some nice get in the championships, which garnered three times Bronze and one time Gold: The Junior Filly Champion Rose Bet Zamzam is by Solaz J.
The names of farms and horses are not yet known globally; maybe they are not among the celebrities of international horse scene. As I mentioned at the beginning, people with passion can change the world!