A Patriotic Moment
Published on the 2nd of July 2016 by Lara Ames (Arabian Horse Times)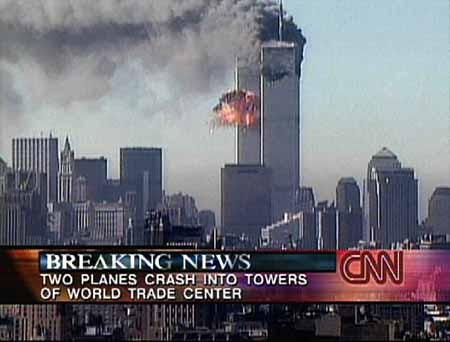 ---
9/11 ... a day seared into the memory of probably everyone over the age of 10. That morning I woke and had a busy day ahead of me. My first stop was to the Minnesota State Fairgrounds to do some planning for the MN Arabian Horse Breeders show. As I was driving and listening to talk radio, a news flash came across the air that there had been an airplane crash in New York City. I remember thinking to myself what a tragedy it was. I went forward with my meeting at the fairgrounds and was back in my car heading home within the hour. On my way home is when I had heard that there was a second crash. I will never forget ... heading south on 35W to the farm in traffic, and thinking, our land of freedom may never be the same again.
Later that day, I was to make a trip via plane to Springfield, Ill., for the NSH Finals. That trip never happened. I spent the night at home debating if I should go, as everyone in our group had already left with horses and my family was not attending the show. But that day, as I'm sure for everyone else, put everything into perspective for me, of what is important and what was not.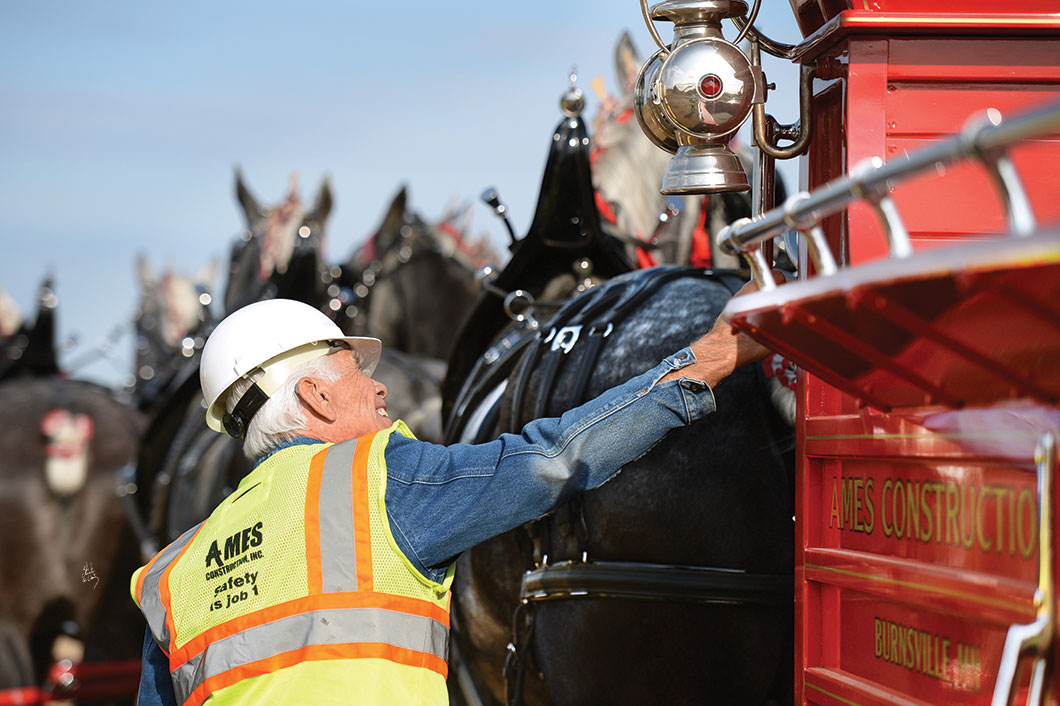 That year, Matoi was to present the American flag at U.S. Nationals. I come from a very patriotic family (our family business, Ames Construction, has an American flag on anything associated with it), so we were very honored to have Matoi be asked to do this, and I wanted to do something extra special. I bought American flags to pass out and we took donations at the stalls for the American Red Cross. We also had Jeff Little produce a video, one which has never touched me more. With Matoi expected to carry the flag on Friday and Saturday night, initially we had no idea how he would handle this situation, but we didn't need to worry. One word describes the moment ... magical.
When Matoi entered the arena, you could tell he was a bit awestruck, but once he got into his groove, I do not think there has ever been a moment like that in the Arabian horse industry.
Halfway down the first rail, you would have thought there was a sell-out crowd; I never remember it being so loud in Tingley Coliseum. He then got to the center and the National Anthem was played followed by his video, which tied the Arabian horse to the tragedy that had struck America. Along with Matoi were two other horses; one carrying the Canadian flag and the other, the Arabian Horse Association flag, but at the end, Matoi, Chris Wilson and the American flag were all that was left. By this time, the crowd was standing as Matoi trotted off with the flag, doing a bit of a figure eight. The crowd went crazy. The more they cheered, the higher he trotted.
---
I am so proud to be an American, as I always tell myself when coming back to the USA. I love living in the United States of America and everything it has to offer. I think this evening was one of the proudest I have ever been, and I am so thankful that we got to share this special horse and moment with the Arabian horse industry.
I hope you all have a wonderful 4th of July and are able to spend it with friends and family. Be safe and be proud.
God Bless you all.