Arabian Horse Weekend - Amateur Show - Coverage
Published on the 15th of June 2016 by Beth Hunziker (B. Creative Consulting)
Saturday, June 11th, an enthusiastic group of Arabian horse enthusiasts gathered in Sint-Oedenrode, Netherlands to compete at the Arabian Horse Weekend Amateur Show. The Amateur Show was part of the European Amateur Cup, sponsored by the Aljassimya Amateur Challenge.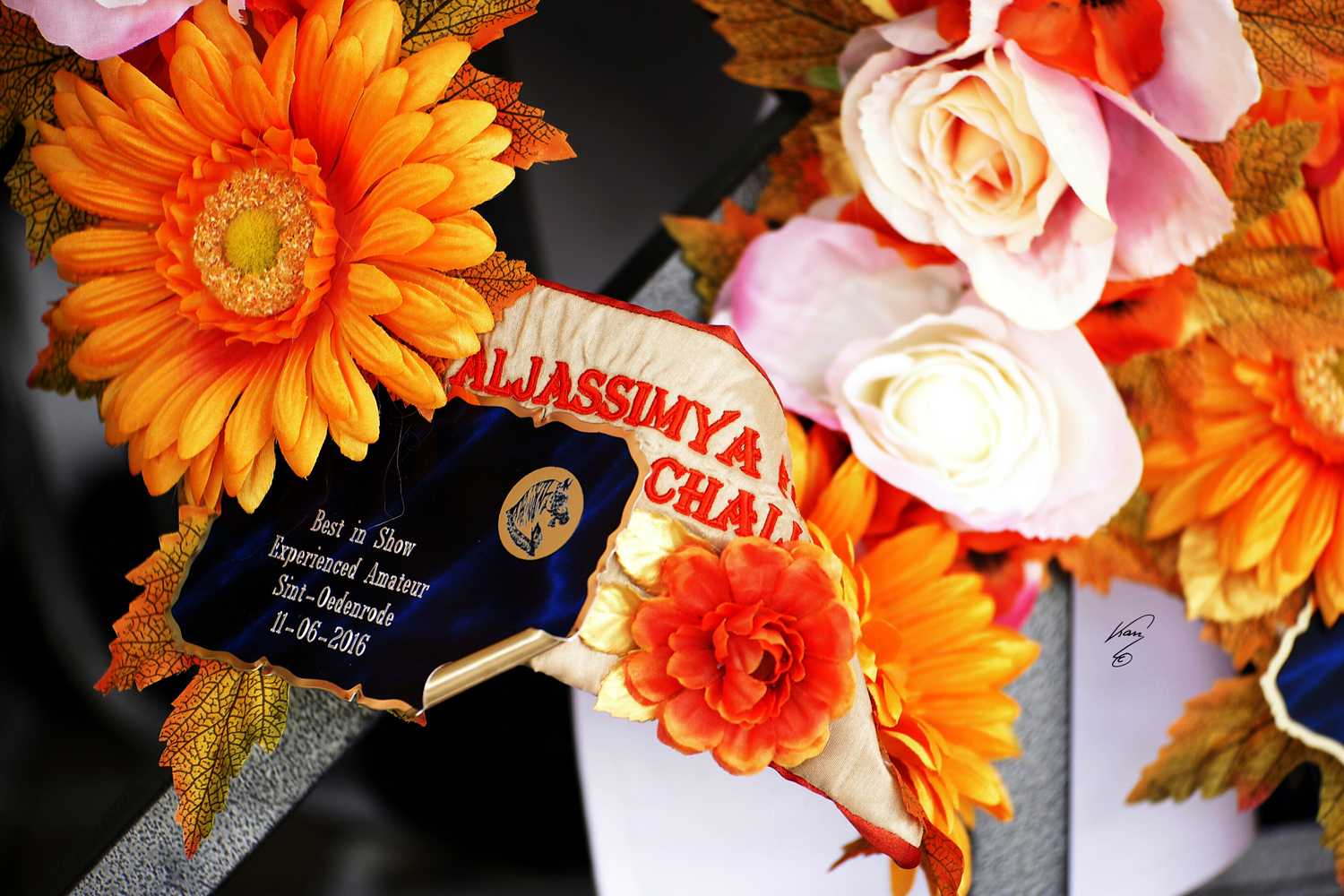 This show is all about amateur owners showing and enjoying their Arabian horses. Both halter and performance classes were offered. The halter classes had more competitors than the ridden classes. However, the bond between horse and rider is ancient and still is very strong – especially in Europe where classic equitation is enjoyed. Still there is room to grow in this area, which is critical to the Arabian horse market in Europe. This is another reason there needs to be an effort for competitions to include geldings, which are such beautiful, athletic and willing riding horses – perfect for Amateur performance.
The show was beautiful and you could plainly see that both the horses and the handlers enjoyed themselves very much. Although it was a smaller show, every detail was appointed with style – these people take their fun seriously!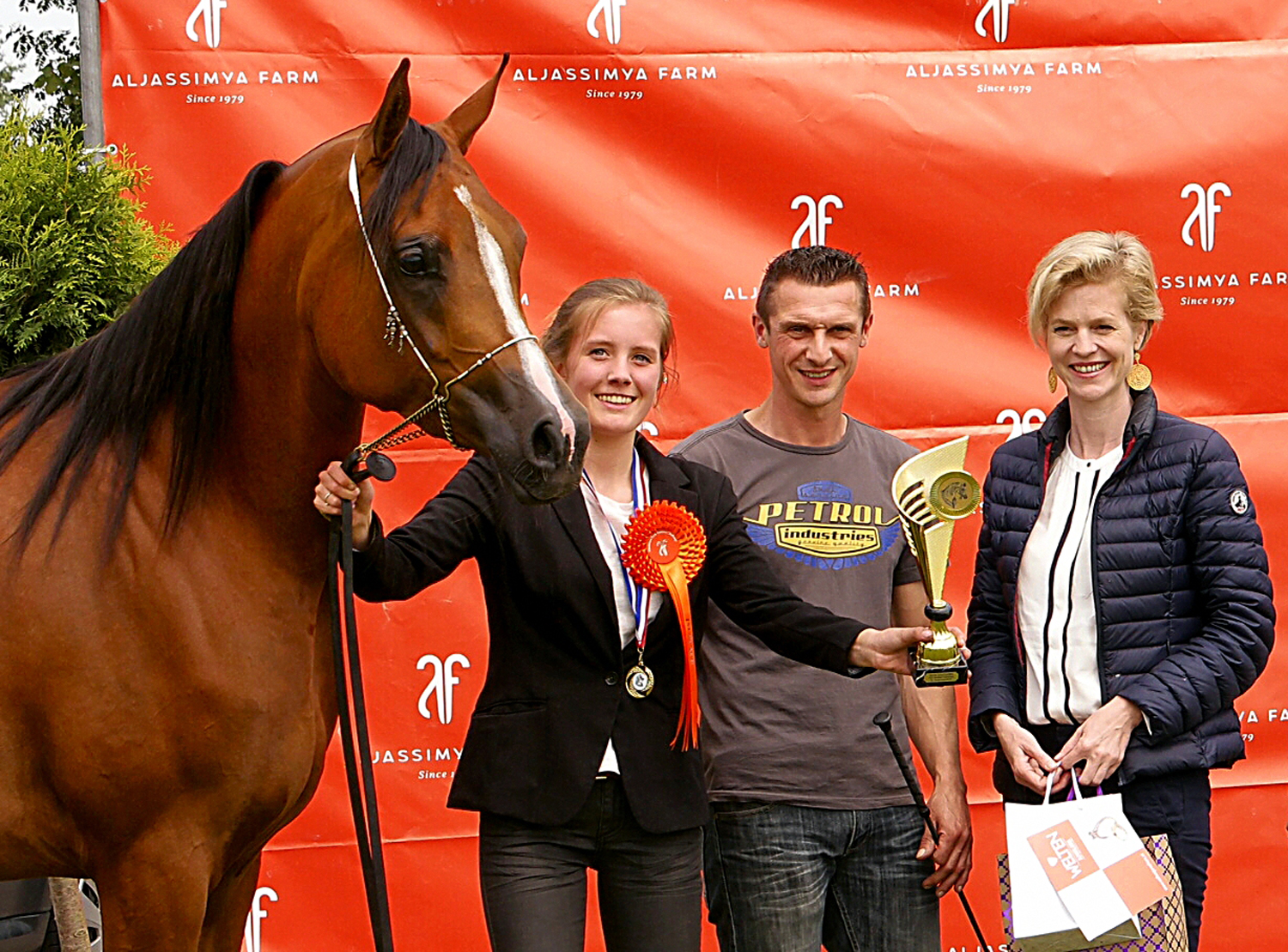 The weather for the show was rather uncooperative with showers here and there. However, that didn't stop these dedicated amateurs from showing their horses to a panel of serious judges including for Halter and Breeding classes: Claudia Darius, Germany; Mindy Peters, U.S.A.; Antonia Bautista Torrandell, Spain; and Eline Raes, Belgium and for Trail and Performance: Paulette Zorn, The Netherlands. These ladies know their way around a show ring and have been competitors and participants for many years. They have tremendous experience to offer the amateurs they evaluated.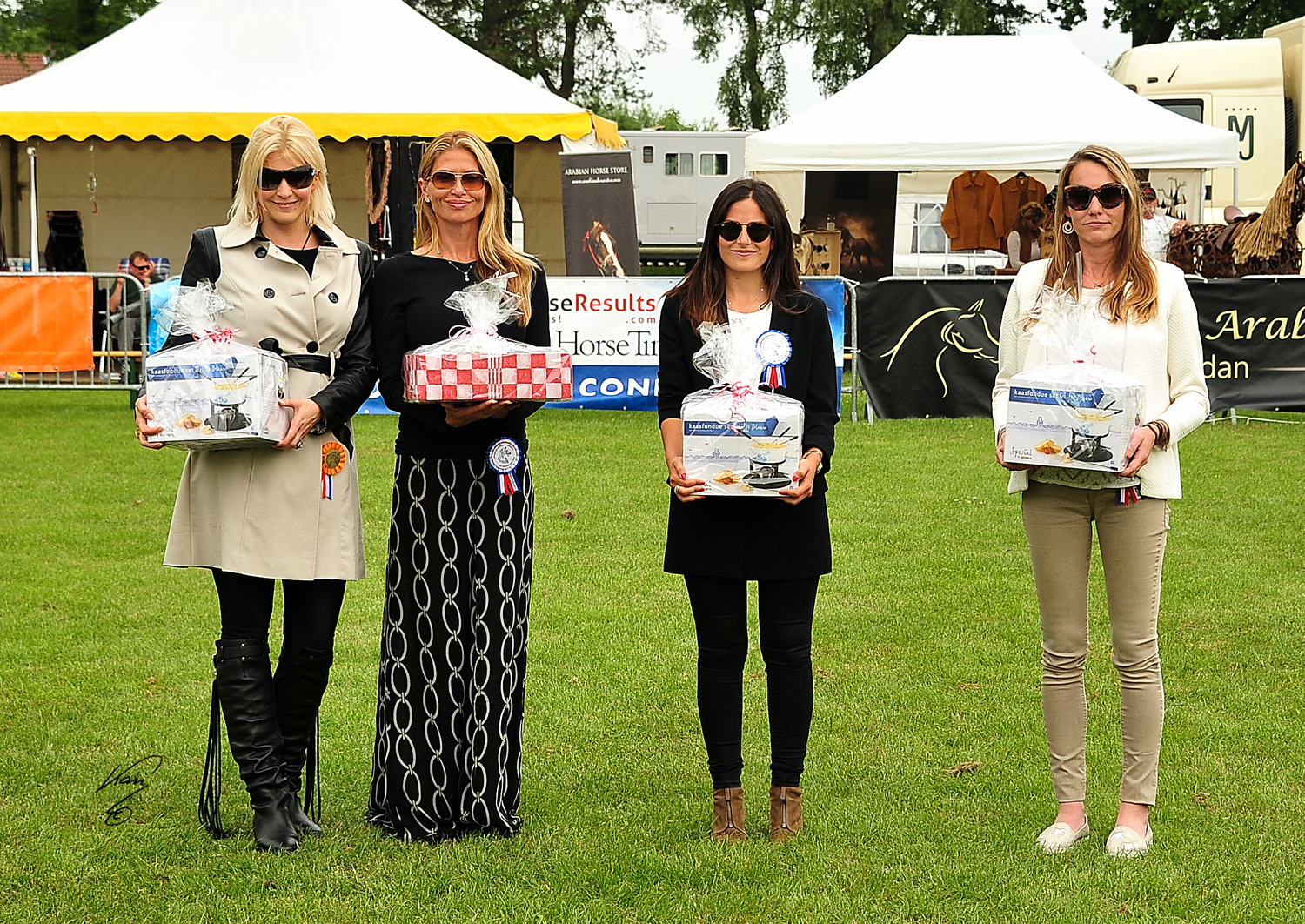 This show followed the format of the European Amateur Cup with Halter Classes for Novice Handlers, Amateur Handlers and Experienced Handlers and Performance classes of Hunter, Classic, Western and Trail. The Best in Show Novice was the gelding Erogon (Honorrs x Raville P) bred and owned by J.C. Van Duyvenbode, presented by Jolanda van Duyvenbode. The Best in Show Amateur was the lovely mare Dorsenia (Kabsztad x Dombra) bred by the Michalow State Stud, owned by Flaxman Arabians and presented by Koen Hennekens. The Best in Show Experienced Handler was the gelding Emirzo (Enzo x Emira B) bred by the Michalow State Stud and also owned by Flaxman Arabians. Emirzo was presented by Koen Hennekens.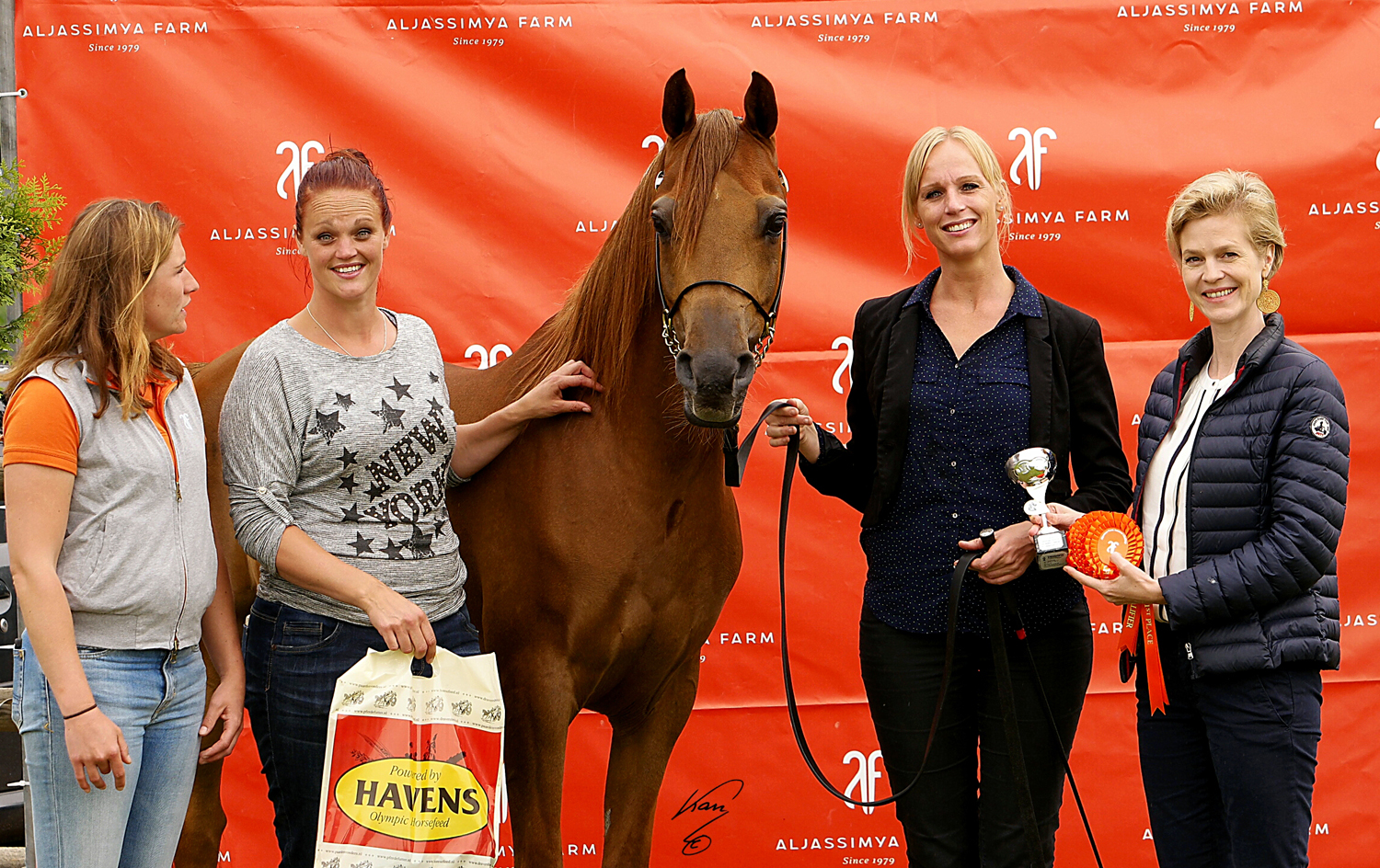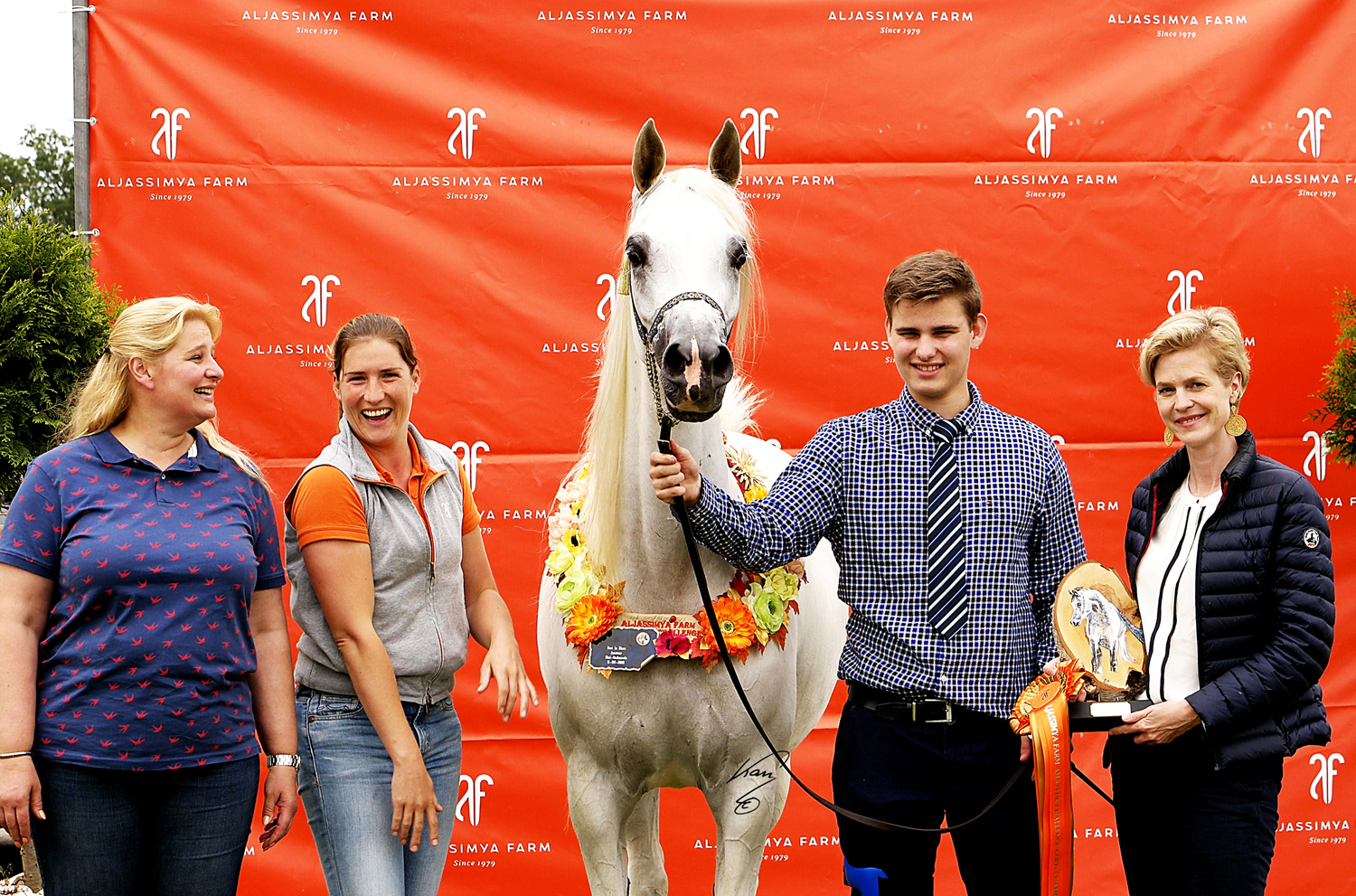 Thanks goes to the generous sponsors of the Amateur Show - Aljassimya Challenge - Aljassimya Farm, QATAR.
Live stream of the show was managed by Arabian Horse Results and if you missed any of the show, you can watch it again by visiting the AHR SHOW REPLAY! All photos are by Jan Kan, check his coverage at : ArabianHorsePhotos.com