The Very First Foal
Published on the 10th of December 2016 by Susanne Bösche
The very first foal will always be something special to a breeder's heart. Nicole Vaessen, Netherlands, is no exception. When SL Kasjmir won 2016 Silver Champion Senior Stallion in Bahrain, Nicole was overwhelmed. "We are just small breeders and I think it is nice for other small breeders to see, a "special horse" can be born everywhere," she says.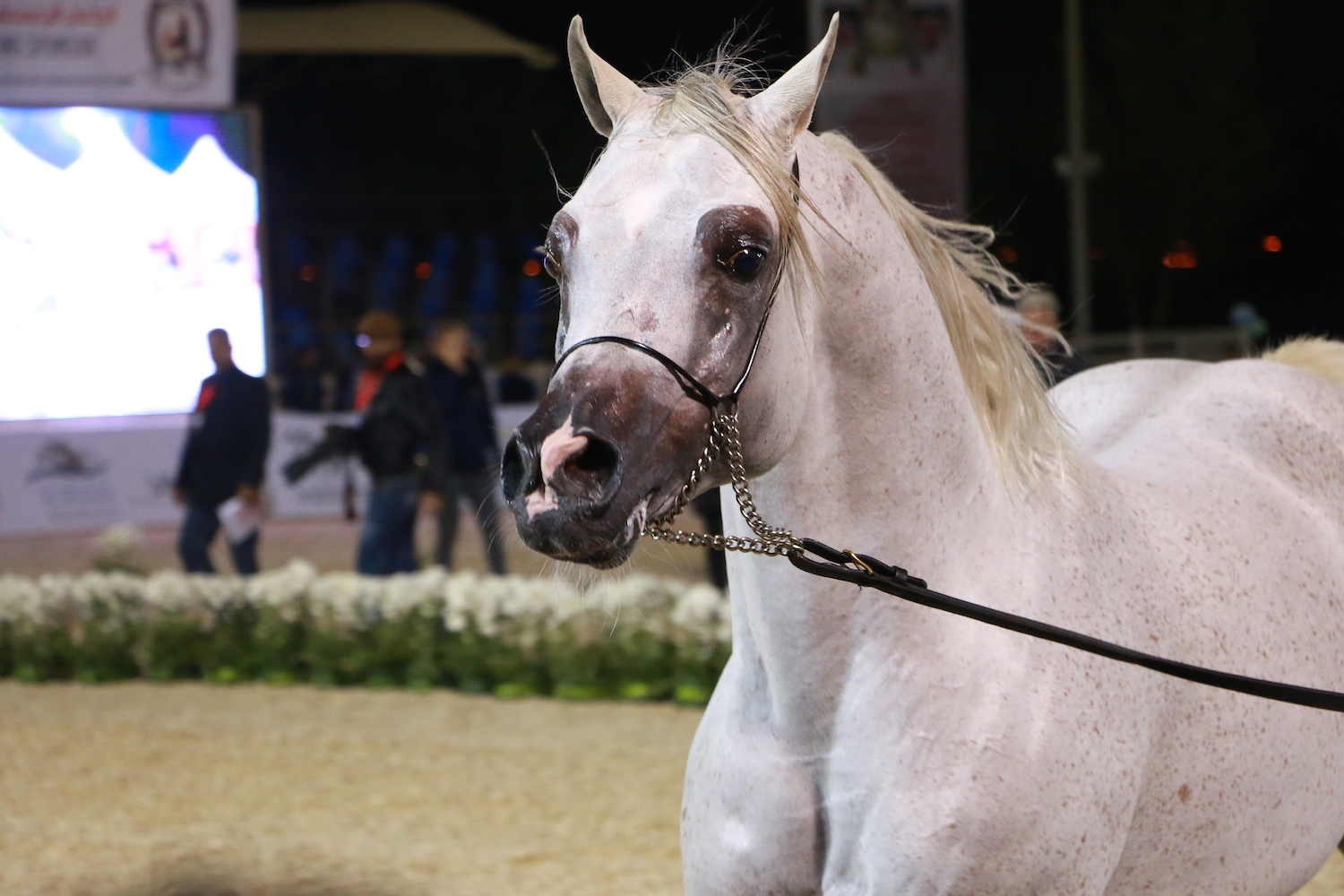 SL Kasjmir's story began with a little advert in a little German magazine, funny coincidence, which the author of this blog has published years ago, called "Arabische Notizen". Nicole's husband Jack took a lot of efforts to find the perfect foundation mare to start a breeding program. After visiting many breeders across Europe Jack finally saw the aforementioned advertising. Nadine Knümann offered a yearling filly and Jack travelled to Bottrop. He was excited about the Salaa El Dine daughter Salaa Diva out of Bint Deladiva by Ansata Sinan and bought her right away.
"When Salaa Diva was old enough we bred her to Psytadel and so in 2005 SL Kasjmir was born," Nicole remembers. "This colt was was all we had hoped for and so we took him to a show where he not only garnered the Foal Championship but also was awarded as Best In Show!"
The colt seemed to be a real showstopper; therefore Nicole and Jack decided to pass SL Kajsmir's reins into the competent hands of Johanna Ullström to show him as a yearling. "Our colt wasn't there for long when one of Johanna's clients made an offer we could not refuse also we sold SL Kasjmir with mixed feelings. Since then he traveled the world, and we followed his tracks. However, a few years ago we lost track of him and were left wondering where he was until a friend of his new owner in Bahrain contacted us. The man had recognized that we have bred SL Kasjmir and asked for some more info and pictures of him as a foal. We were glad to hear SL Kasjmir found another loving home at Al Mohanna Stud! Even after all the years, he is still our first foal he will always be special to us."
Nicole Vaessen was not aware, Al Mohanna Stud entered SL Kasjmir for the Bahraini National Championship. Her friend Wendy Delvalle sent her a message, saying: "You have to watch the livestream, Kasjmir will be competing."
Even after all the years, Nicole still has a special connection to her first baby. "It really felt great to see "our" horse competing in such a show. The same tension, anxiety and in the end the same pride when SL Kasjmir did well!"