European Championships
Published on the 5th of November 2016 by Riyan Rivero
The European Championships for Arabian Horses 2016 was a prestigious event celebrated at the equestrian centre, 'Azelhof' in Lier (Antwerp) The arena was designed specifically to present the endless beauty of the Arabian Horse. After a rigorous selection during the year, only the best Arabian horses, born in Europe were invited to participate and to compete for the title of European Champion.
The international panel of established judges comprised of Urs Aeschbacher of Switzerland, Claudia Darius of Germany, Lucas Gozdzialski of Poland, Cristian Moschini of Italy, Luiz Rocco of Brazil and Marianne Tengstedt of Denmark.
Special attractions offered by Al Khaled Farm and Al Shiraa'aa Arabians Mysterious Nights organized by ECPAH. Click HERE to view the attractions.
The European Championships - Organized by world-renowned Christine Jamar-Demeersseman of Belgium.
---
Click HERE for more complete results of the show.
Click HERE to view the spectacular Aftermovie of the European Championships
---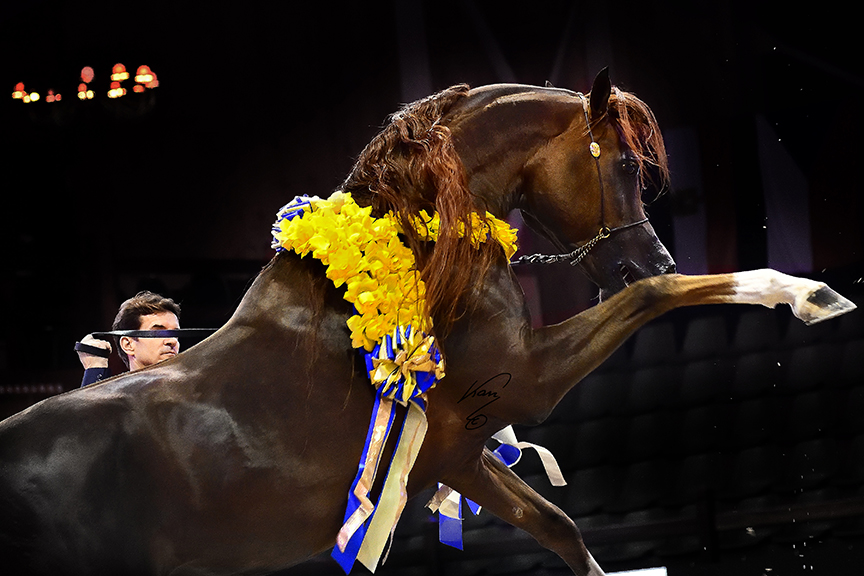 IM BAYARD CATHARE - Champion Senior Stallions @ European Championships

---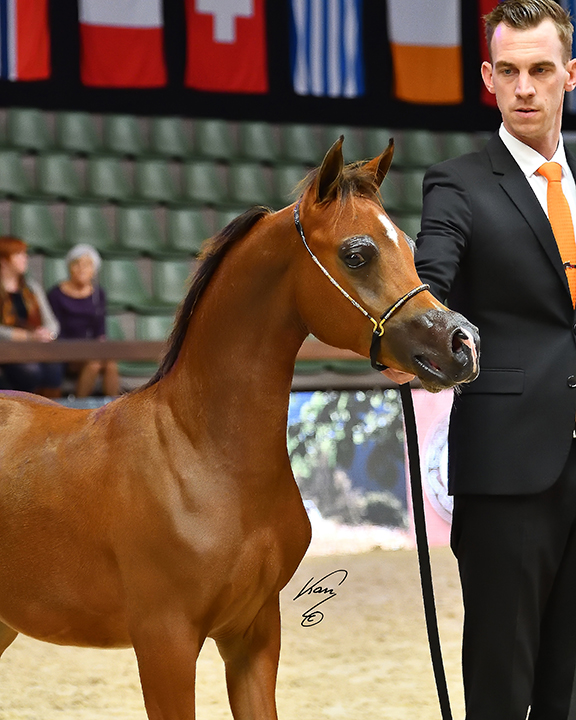 VDV CONQUESTADOR - Colt foals 2016 @ European Championships

---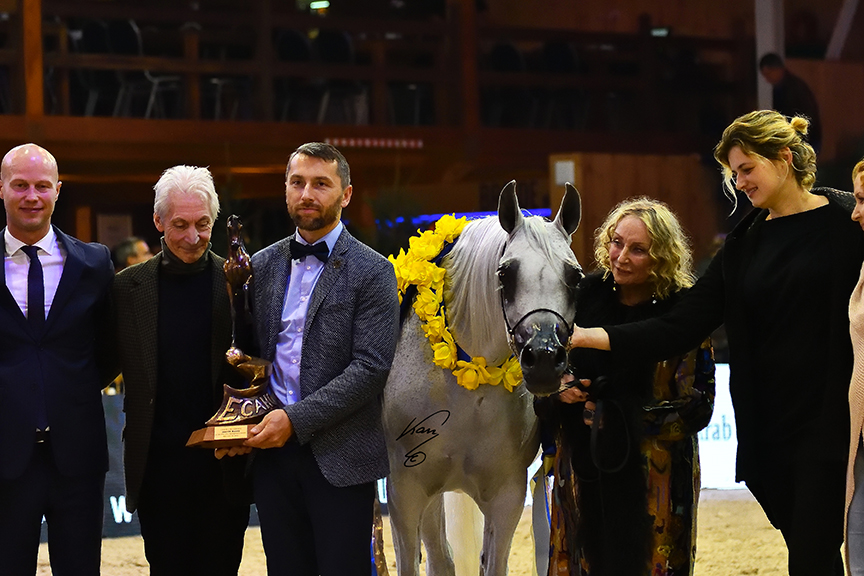 ETNOLOGIA - Mares 11 years + @ European Championships

---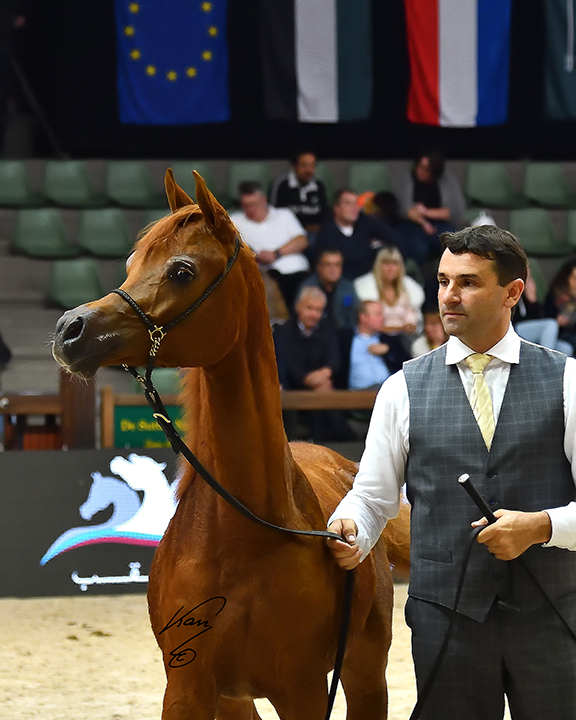 AJ NORAH - Filly Foals 2016 @ European Championships

---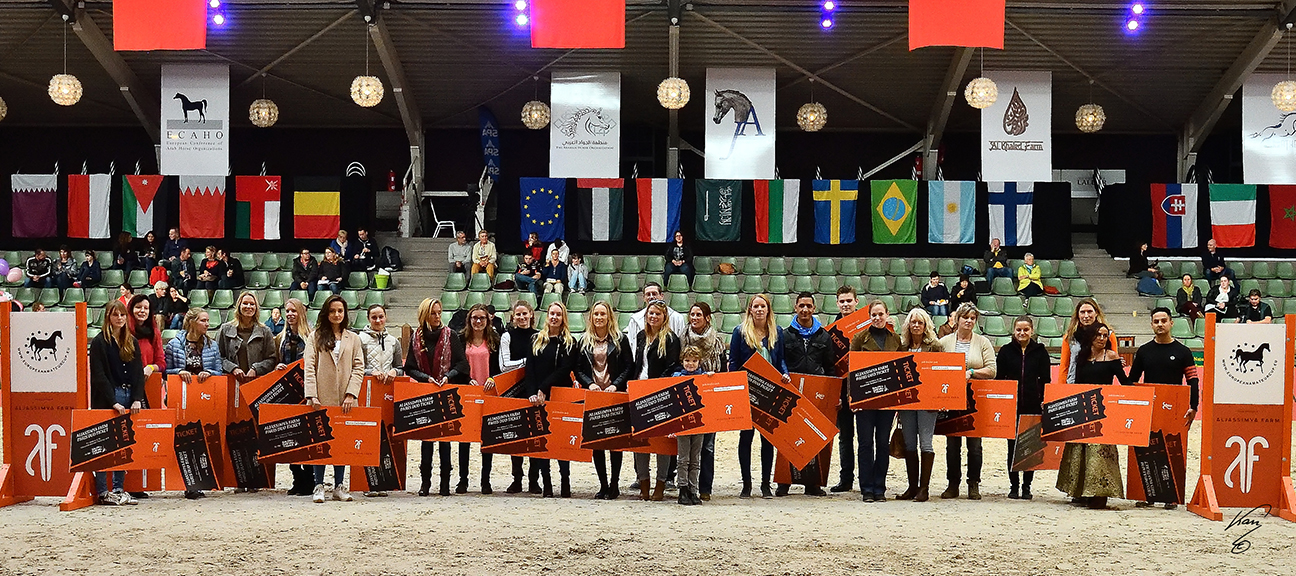 Team AlJassimya for the AJF Amateur Challenge - Click HERE to view the video
---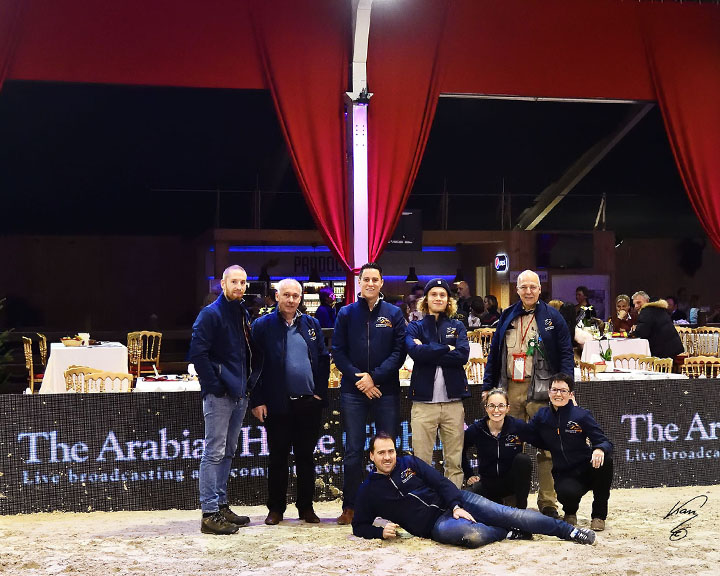 Arabian Horse Global Network Europe Team
---
Photos by Jan Kan