Foal Shower
Published on the 5th of May 2016 by Susanne Bösche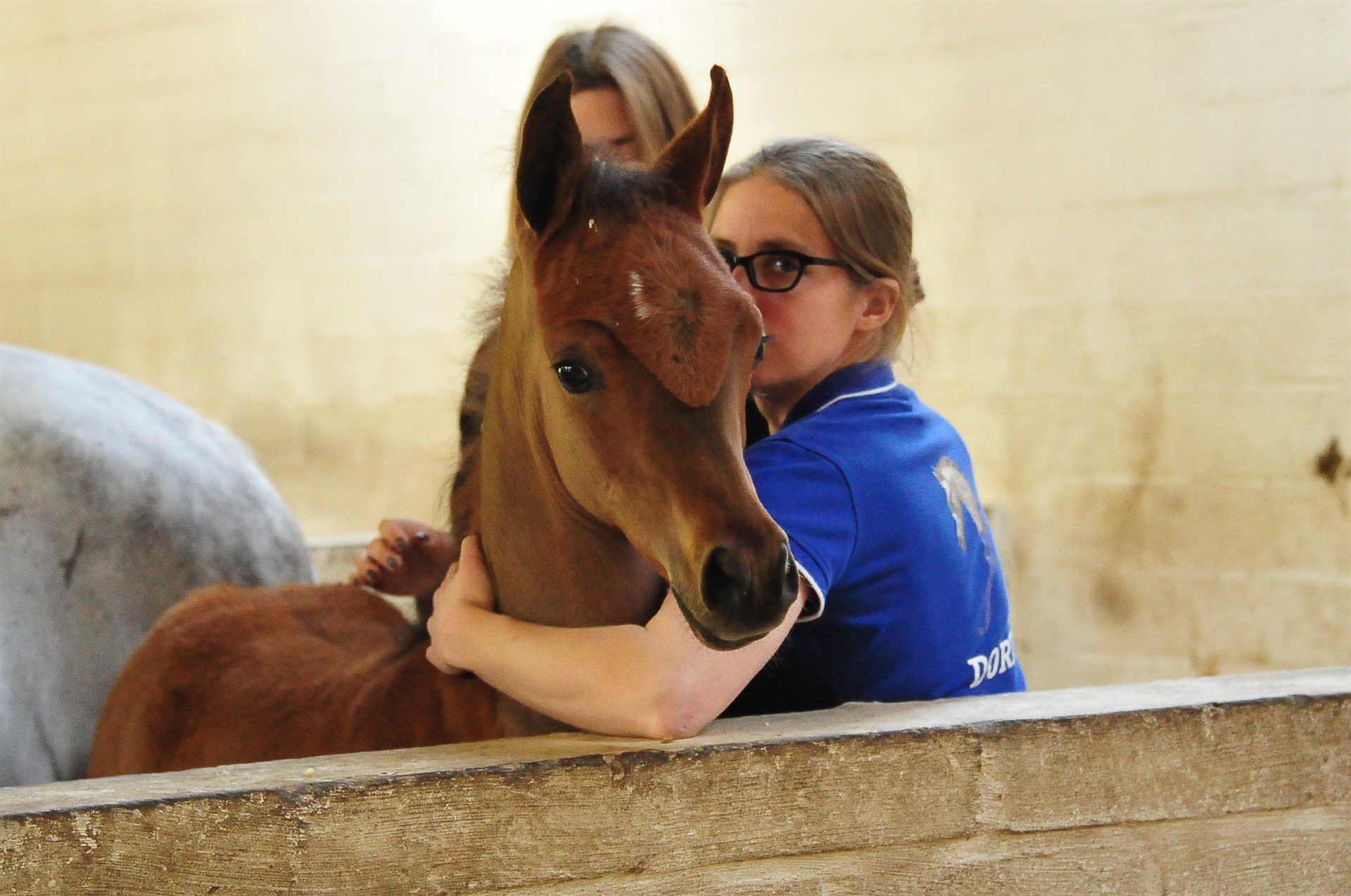 "What makes me very happy is when a baby is born," says Christine Jamar. "Especially if it is a beautiful baby, this is the best, and even more important than winning in the show ring." No wonder, that this wholeheartedly breeder loves to share the new foal string with other passionate enthusiasts.
The annual Foal Shower at the elegant place of Jadem Arabians in Balen, north of Belgium, close to Antwerp, finds hundred of Arabian horse lovers and breeder, who enjoy a great time. Jadem Arabians young trainer Frederik Van Sas and his team presented foals and stallion to the public. "Frederik brought new life to Jadem," states Christine Jamar. "You always need young people. Those people make you keep going, because I have to breed the good horses they want to show."
The Foal Shower clearly showed the huge potential for the future breed and show string of Jadem Arabians. Babies by Emerald J, Shiraz De Lafon, Empire or RFI Maktub were shown. Also the influence of Ekstern is still evident. "The offspring of Ekstern that I kept are the look-alikes of him," Christine explains. "They all have strong bodies, good movements, beautiful eyes and faces, and sometimes also, a bit negative point, a thick neck. This is what he has. But you always have to improve your breeding. Ekstern gives so much positive things and it is easy to get a good neck back, because I have the Bandos and Eukaliptus daughters behind."
The weather was kind and so the visitor enjoyed the wonderful garden of Jadem Arabians, where cosy, comfortable garden seats invited to linger and relax.