A Fine Setting
Published on the 16th of January 2017 by Susanne Bösche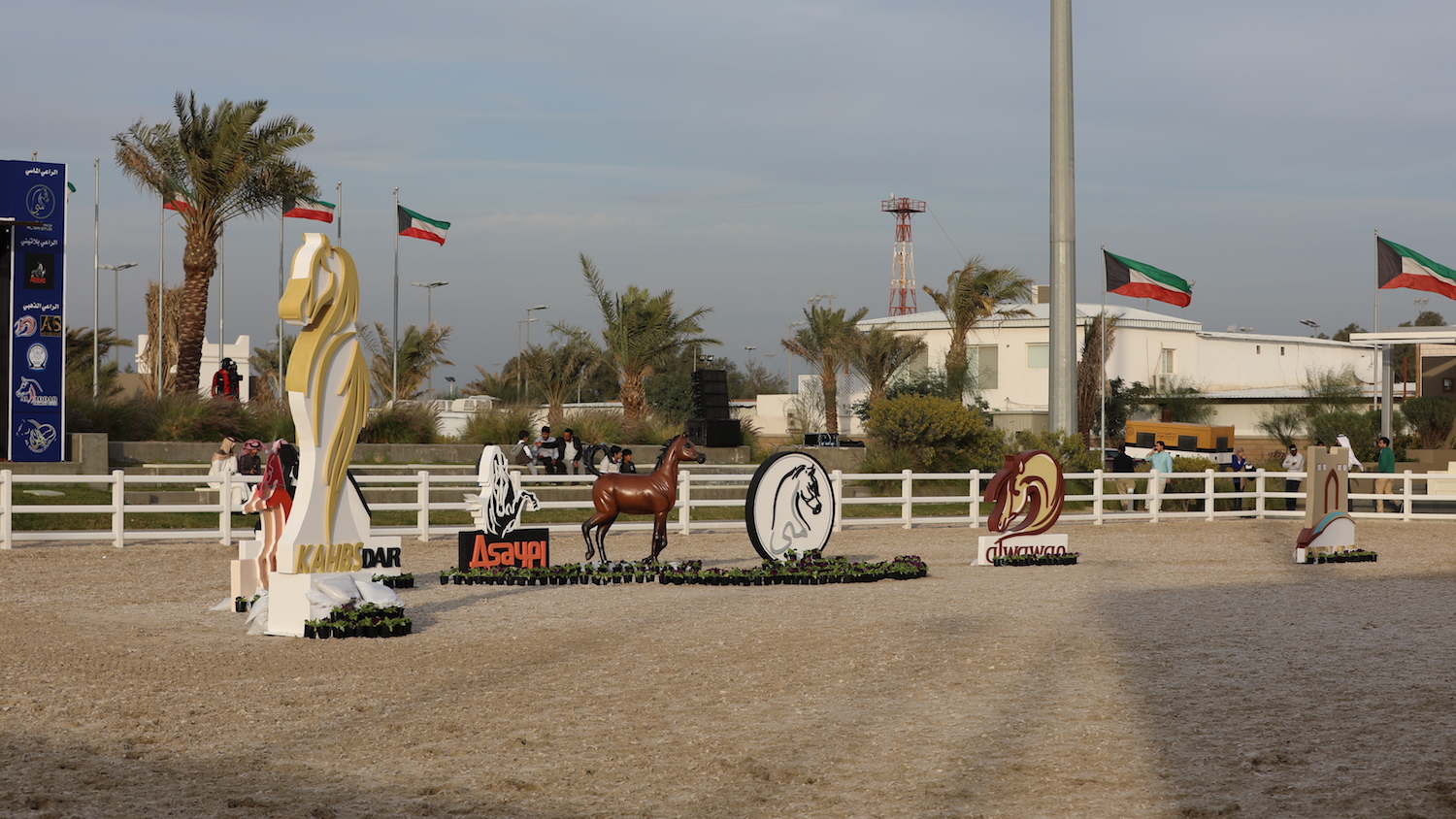 The Arabian Horse Center Bait Al Arab was certainly a fine setting for all the beautiful Arabian horses, which were shown during the 5th Arabian Horse Breeders Show.
Bait Al Arab is the official Kuwait state stud and looks back to a varied history. Founded in 1980 the farm was destroyed during the Iraqi occupation, therefore it had to be rebuilt in 1990. Enthusiastic and committed Arabian horse lovers worked hard to improve Bait Al Arab since then to rebuilt and refurnish the farm to a new level. The official opening was held in June 2016, when HH Sheikh Sabah Al Ahmad Al Jaber Al Sabah, the Emir of Kuwait, received members of the Board of Trustees of the Arabian Horse Center.
Bait Al Arab is much more than a state stud, it is also an educational and cultural center designed to share the rich history of the Arabian horse in Kuwait. No wonder it was the perfect setting for a strong competition of Kuwait's Arabian horse breeders and lovers.
Among the competitors were breeders, who have already won international awards, like Mr Mohammad Jassim Al Ghemlas. In his home country his highly elegant, bay Kahil Al Shaqab son Jawaher Ghazi gained Gold Champion Yearling Colts while his Emire daughter Jawaher Lemar was named Gold Champion Junior Fillies with the highest score of all fillies. While Al Wawan Arabians' AJ Fenjan daughter HW Monefa went away with Gold Champion Yearling Fillies.
The black Evane Al Mai by Galahad Juliver out of Hilala Al Wawan, bred and owned by Al Mai Stud, received the highest score among the colts and became Bronze Champion Junior Colts. The Gold title went to his stablemate Nayrouz Al Mai by Hasman Gyo.
Grandeur J sired the mare with the highest score, Ghabra Asayel out of Lamees Asayel, bred and owned by Asayel Stud. Ghabra Asayel is a lovely bay mare with wonderful head and neck, which was named Gold Champion Senior Mare, too. And it was not the only title for Asayel Stud. They also bred the Gold Champion Senior Stallion with Asayel Shamal by Aja Hassan, who is now owned by Khaled Abdulaziz Al Nughemshi. Two Silver titles also went to Asayel Stud, with Silver Champion Yearling Fillies Asayel Waadha by Basil Al Farida and Silver Champion Junior Fillies Asayel Romaan, another bay beauty by Grandeur J.
Some of this fine horses we will see again in three weeks, when Bait Al Arab will open its doors for the Kuwait International Arabian Horse Championship (03. – 04.February).