Simply The Best
Published on the 6th of February 2017 by Susanne Bösche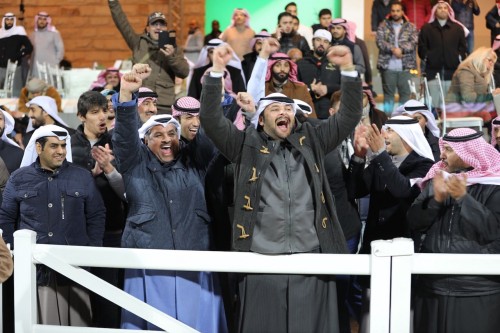 It is that exciting time of every show when the judges go from one to the other horse, again and again having a closer look before they make their final decision. Breeders and enthusiasts follow with anticipation, always ready to erupt with jubilation if the own horse was chosen as the best one.
An absolutely focused team of international renowned judges took their time in the Senior Mare Championship. Two mares earned 92,40 points before. The elegant grey Shanghai EA daughter Cap Bianca out of Arabians Blanca, bred by Ganaderia Pedro Carriedo Cubillas and owned by Al Kashab Stud, Kuwait. Cap Bianca won the class of Mares 4 – 6 years B. Michalow bred Prusja also gained 92,40 points in the class of Mares 11 years +, a proud Emigrant daughter out of Pralina, owned by Khaled Fahed AlFahed, Kuwait.
However, one should not forget the winner and second place of Mares 4 – 6 years A: Sylvantica K.A. by QR Marc, bred by Knocke Arabians and owned by Ali Matar Al Wawan. Sylvantica K.A. won the class followed by World Bronze Champion Junior Filly Bint Hazy Al Khalediah. Al Kashab Stud owns this El Palacio VA daughter.
Then there is Aliah IA, bred by Richard Dewalt and owned by Abdullah Hussain Sadah, winner of the Mares 7 – 10 years. Second to Aliah IA was SA Minerva, who was a tough competitor for owner Al Kashab Stud already in 2016.
This time it was a close call between Gold, Silver and Bronze. Al Kashabs' Royal Colours daughter SA Minerva garnered Bronze, while Sylvantica K.A. earned Silver.
Gold went to Aliah IA, an exquisite Eden C daughter bathed in the color dark chestnut. Aliah IA is out of Alia Psyche IA by influential Padrons Psyche and Focus Alianna by Ruminaja Ali making her a culmination of a successful breeding program.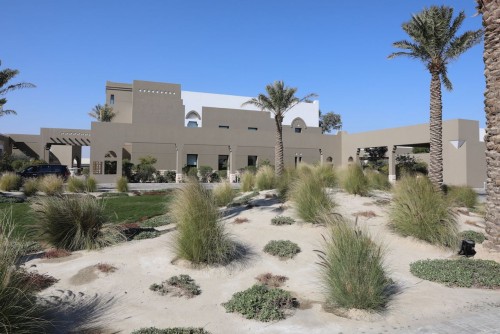 The state stud farm Bait Al Arab with its outstanding facilities offered an impressive background for the show. Though it needs more to create an impeccable experience for owners, breeders, trainers and the audience. Effective teamwork is an important aspect of such an event. The driving force behind the team was Klaus Beste, who especially ensured organizationally a flawlessly procedure.
Aside the show people enjoyed further highlights of the festival as the exposition of internationally renowned artist Ali Al-Mimar, one of the most significant Arabian horse artists. His large and colorful paintings honor the physical beauty of this exceptional breed and manner in their Arabic heritage culture.
The Kuwait International show, held during some surprisingly cold days, was a truly international competition. Hundreds of Arabian horse lovers from all over the world attended the show to enjoy the special atmosphere. "Kuwait is such an amazing country with lovable people," Isabella Wobito from Germany reports enthusiastically. "It is my first trip to the Middle East and my first Arabian horse show. The horses' quality was fantastic and the horses were so beautiful I got goose bumps."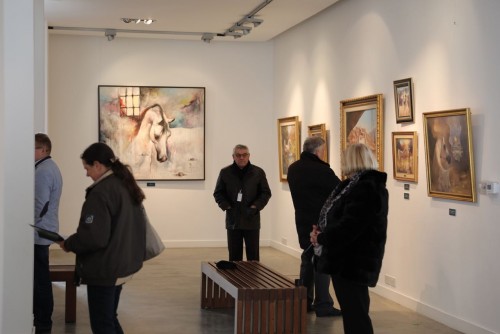 The Arabian horse community in Kuwait continues to develop positively, so many new farms joined the show but also farms from other Middle Eastern countries.
It was also an exciting show for the team of Al Khor Stud, which is nestled in the heart of Qatar and proudly owned by HE Nasser Khalid Nasser Al Mesnad. They presented two selfbred bays, the filly Noof Al Khor by Vitorio TO and the yearling colt Mansour Al Khor by Wadee Al Shaqab, who achieved Silver Champion Yearling Colt.
The show has come to a triumphant close for another stud farm from Qatar, too. Global player Al Shaqab carried off three prizes. Two-years-old filly Safiat Al Shaqab by double Word Champion Kahil Al Shaqab out of Shalimar Prestige garnered Bronze. Safiats' stablemate Hagras Al Shaqab, sired by another great – Fadi Al Shaqab – and out of Wind Kamelia, achieved Gold Champion Yearling Colt. The final decision of the show was in favor of Al Shaqab, too. Incomparable Marwan Al Shaqab sired the Gold Champion Senior Stallion: Marsal Al Shaqab, one of the seldom greys by Marwan, thanks to his dam, the grey Miss El Power JQ.
Al Mohamadia Studs' bay filly Yamama AM by Mahrani HDM won the Gold Champion Yearling Filly title, while their yearling colt Mishaal AM by Abha Qatar garnered Bronze.
An Arabian horse show is just to see, who emerges as a champion. It is also a chance for the farms to verify their breeding plans. Arabian horse breeders will have more opportunities soon. The Kuwait All Nations Cup for Straight Egyptians is just around the corner and will be run as a two days event under the auspices of Bait Al Arab, too, from 17.02. – 18.02. – livestream, photos, results powered by ArabianHorseResults.com