Whole-Hearted For The Show
Published on the 12th of November 2016 by Susanne Bösche
Among Arabian horse lovers Kuwait is known for its high-class straight Egyptians. Travelers will easily find many interesting breeding programs and experienced breeders, a committed group since the mid 1990's. As time passed more enthusiastic Arabian horse lovers joined the scene but whole-hearted for show horses. This group developed more and more since 2009. Meanwhile several Kuwaitis compete at the highest international level with their imported horses, i.e. Al Khashab Stud and Al Saqran Stud.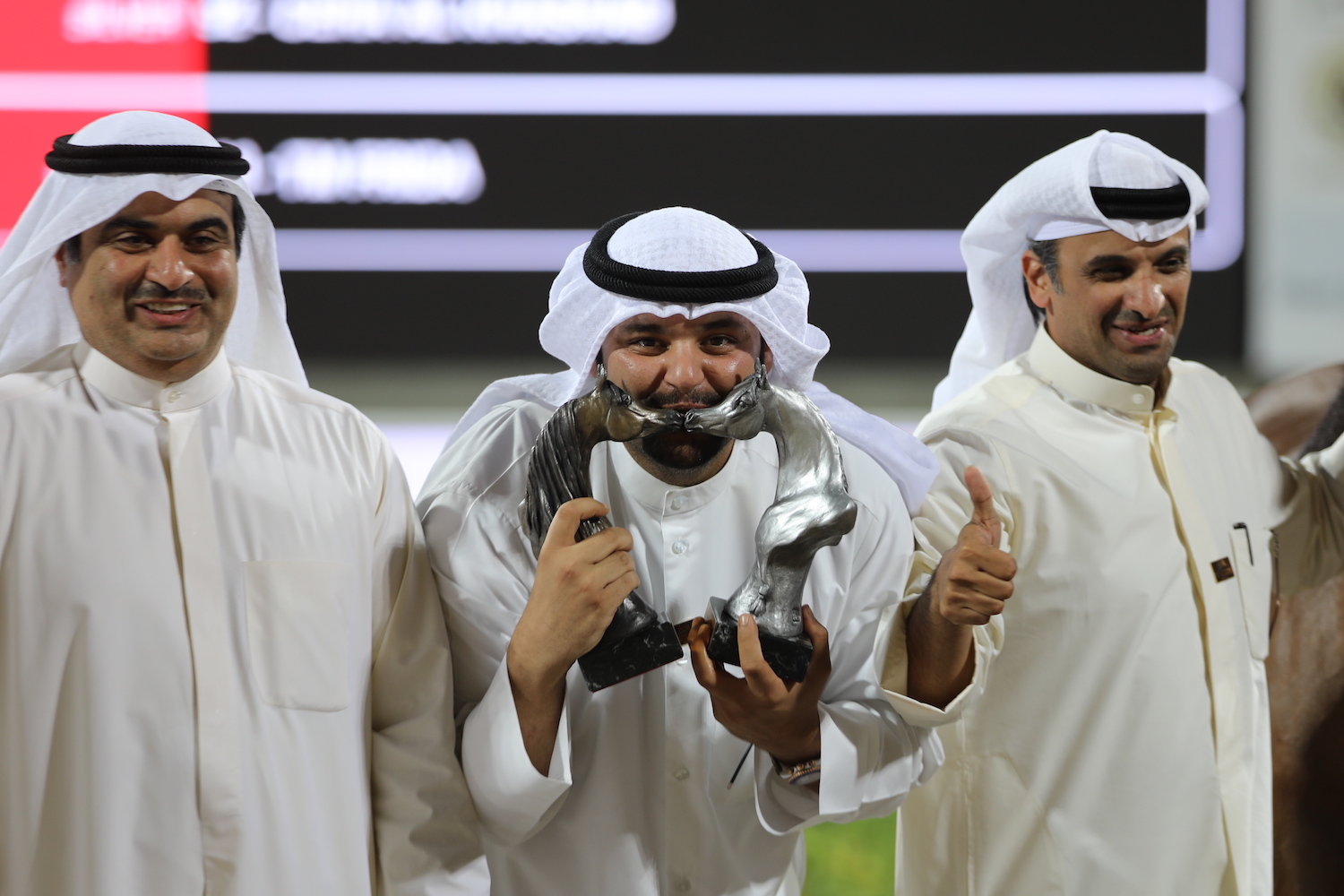 Like in other countries, it is only natural to buy good horses to built an own breeding program. The Kuwaiti stud book had experienced a significant increase in the number of registered Arabian horses; from 2011 to 2013 nearly 1.000 horses were imported. "I think, the increase is due to the shows we have started running since 2010," said Mr. Abdullah Albraihi of state stud Bait Al Arab.
The results of the 5th National Championship resembles this statement. One out of six Gold champion winners was bred by a Kuwaiti breeder, the proud Mohammad Jassim Al Ghemlas: the Gold Champion Yearling Colt Jawaher Ghazy, a bay son by twice World Champion Kahil Al Shaqab out of Polish bred Gizelda by Ekstern.
The Polish influence can also be seen in two other champions. One was Jawaher Lemar, owned by Mohammad Al Ghemlas. This Michalow bred Gold Champion Yearling Filly is by Empire out of Lanckorona by Poganin. The other one was the lovely Ekstern daughter Gold Champion Senior Mare Nimba out of Nefer by Ecaho, born 2006 inside Janow Podlaski and now owned by Sheikh Nasser Al Sabah.
The Unanimous Gold Champion Junior Colt D Rashad was bred by Dubai Arabian Horse Stud and owned by Ali Matar Al Wawan. This two-years-old is a son of FA El Rasheem out of M Randy by El Sher-Mann and seems to be another great combination of Marwan Al Shaqab, Versace with El Shaklan and Bask.
Mubarak Hamdan Al Khashab found his Gold Champion Junior Filly Amanda Pegasus in Brazil, a 2013 born daughter of Shaezz El Madan and Kasetta Pegasus while the Hickford family, UK, bred his Gold Champion Senior Stallion Aja Andreas. A grey WH Justice son out of Aja Anouska by US National Champion Stallion FS Bengali tracing back in tail female line to Rodania through Rose Of Jericho.
This brief review easily show there is more to be expected from Kuwaiti breeders and their excellent group of show horses.