Time To Celebrate
Published on the 5th of December 2016 by Susanne Bösche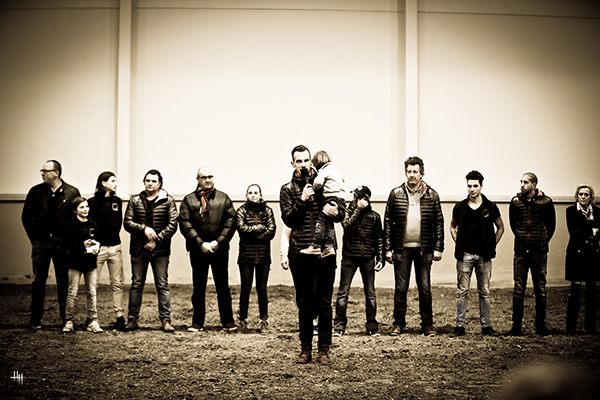 To make a dream work it needs great teamwork. The team of Obi Training Center recently realized some more dreams by winning two Silver World Championships in Paris with Sultan Al Zobara and Luigi, both presented by Tom Oben, proud owner of Obi Training Center housed on the splendid grounds of Dion Arabians in Langemark, Belgium.
In an interview with Mike Ashmore for Arabian Horse Global Network Tom Oben said: "Of course, everybody hopes to win Gold but I am proud to win Silver, too." This is typical Tom, an open minded, upbeat and always-friendly character. If somebody like him invites friends, associates, clients and Arabian horse enthusiasts to an After Show Open House everybody is happy to accept the invitation to celebrate the teamwork of Obi Training Center.
Although it was positively freezing out, the Obi team gave the 150 guests a warm feeling. Not only champion winners like aforementioned Sultan Al Zobara, Luigi, Pitonisa AS or AJ Dinar made the hearts of Arabian horse enthusiast beat faster. ANC class winner Latona by El Nabila B caught everybody's attention when she went loose and moved through the hall without touching the ground.
European Gold Champion Colt Foal VDV Conquestador and his sire Fayyad Al Fayyad created another memorable moment. The youngster behaved wittily and cheekily against his sire like little bay VDV Conquestador wanted to challenge him to a duel. Futile, as dapple-grey Fayyad Al Fayyad looked with his soulful big eyes and generously tolerated the boisterous behaviour.
Obi horses have brought home a colorful bouquet of gold, silver, and bronze medals, elegant garlands, ribbons, and trophies for a diverse group of clients in 2016. Moreover, the general public voted Trainer of the Year at the All Nations Cup Tom. It was only natural and a great way to celebrate the end of an amazing show season