Since 1952 - The Road Of Success
Published on the 18th of April 2017 by Susanne Bösche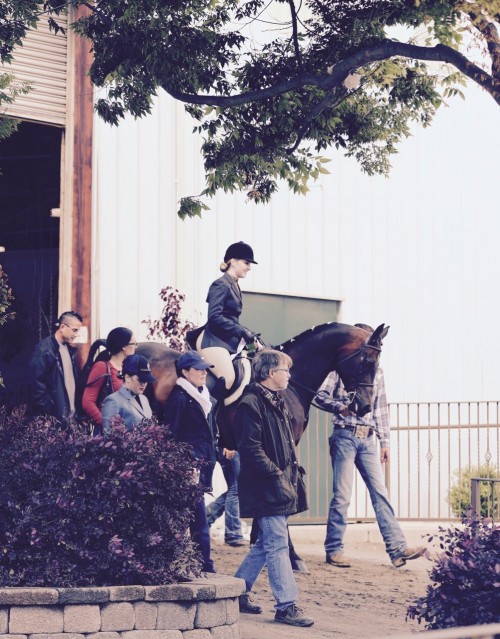 The history is full of success stories that often began with failure. Remember Bob Dylan, 2016 Noble prize laureate, and one of the most influential poetic songwriter and singer. Can you believe, Dylan's band lost a high-school talent competition to a dancing act? Can you imagine, Steve Jobs launched his tech career by hacking landlines to make free long-distance calls? Of course, this was long before the iPhone made him the god of gadgets.
The road to success isn't easy, of course. But still, there are success stories without embarrassing first efforts or a radical change of direction. However, in 1950, a group of people around Larry Duff, R.B. Field, Lee Graham, Donald Jones, and Howard Marks discussed the idea of creating a special Arabian horse show, where champions from the various shows should be shown against each other to determine, which horses were really top champions.
Starting a new project like this is a challenge, to say the least. While Europe struggled to rebuild from the devastation of World War II, Americans achieved a level of prosperity they had never known before, during the Eisenhower era. The economy grew and so did the idea of the aforementioned group of Arabian horse enthusiasts.
Two years after their discussion, a show for champion winning Arabian horses was established at the San Francisco Cow Palace, named Pacific Slope Championships – and it turned out to be an instant success. The response was so great that the organizers added performance classes in Western Pleasure, English Pleasure, and Park in 1957.
Nowadays the Murieta Equestrian Center, California, play host to Pacific Slope Championship. It is a committed, talented and hard working team at Murieta Equestrian Center that developed more facilities in the past century and provides an atmosphere that respects the efforts of all competitors.
Arabian horse shows in the USA in some ways are amazing to Europeans (and the writer of this is one of them): There is nothing like being in a place where riding is so much more accessible and is taken seriously as a sport. This year's Pacific Slope Championships were two days, filled with numerous classes for Arabians, Half, and Anglo-Arabians in three arenas. Not everybody was talking about the halter champions; the ridden champions played a major role instead.
One of the ridden stars was WP Aulsovain ++++//, a 13 years old chestnut stallion, bred by Sandra Warren and proudly owned by Robert Parso. The Aul Magic +/ son out of the Argonaut daughter Aurieba achieved Pacific Slope Arabian Sport Horse Show Hack Open Champion. Not bad for the first time competing in Show Hack!
Or the bay mare Parys WA, bred by the Friesen family, Canada. Ashley Toye bought this beautiful daughter of Mariachi WA and out of Famess N Parys WA as a yearling in 2011. The mare has a pedigree blending Bey Shah, Fame VF and Bask with Ali Jamaal. Parys WA is consistent successful in ridden classes on regional and national level, no wonder she went away with the Pacific Slope Championship for Arabian Hunter Pleasure Open.
Maybe Pacific Slope Champion Arabian Western Pleasure Choice/Elite Kant Khompromise came to your attention? Not only because his inspiring name but he is a lovely bay gelding out of the Probat daughter MWF Romantyka, bred by Mchugh family. Lisa Garrison is the proud owner of the 2008 born gelding, sired by champion producer Khadraj NA. Khadraj NA has not only won international and U.S. halter titles and western pleasure performance titles, but also has a growing list of progeny with winning records.
Did you see the Arabian Gelding in Hand Championship? Judge Lorne Robertson picked Art Newvo, a two years old son by Art Dekko Tt out as a champion. Bred by the Acevedo couple, the bay gelding is owned by Robin Guletz Spronk. Art Newvo's dam Cassiopeia BPA combines the influential sires Versace and Padrons Psyche and in tail female, she is going back to Wayne Newton's wonderful mare WN Obsession, dam of World Champion Senior Mare WN Fawn Obsession.
Just check out the results and photos for more interesting horses.