The Vision Of Two Unique Personalities
Published on the 13th of January 2017 by Susanne Bösche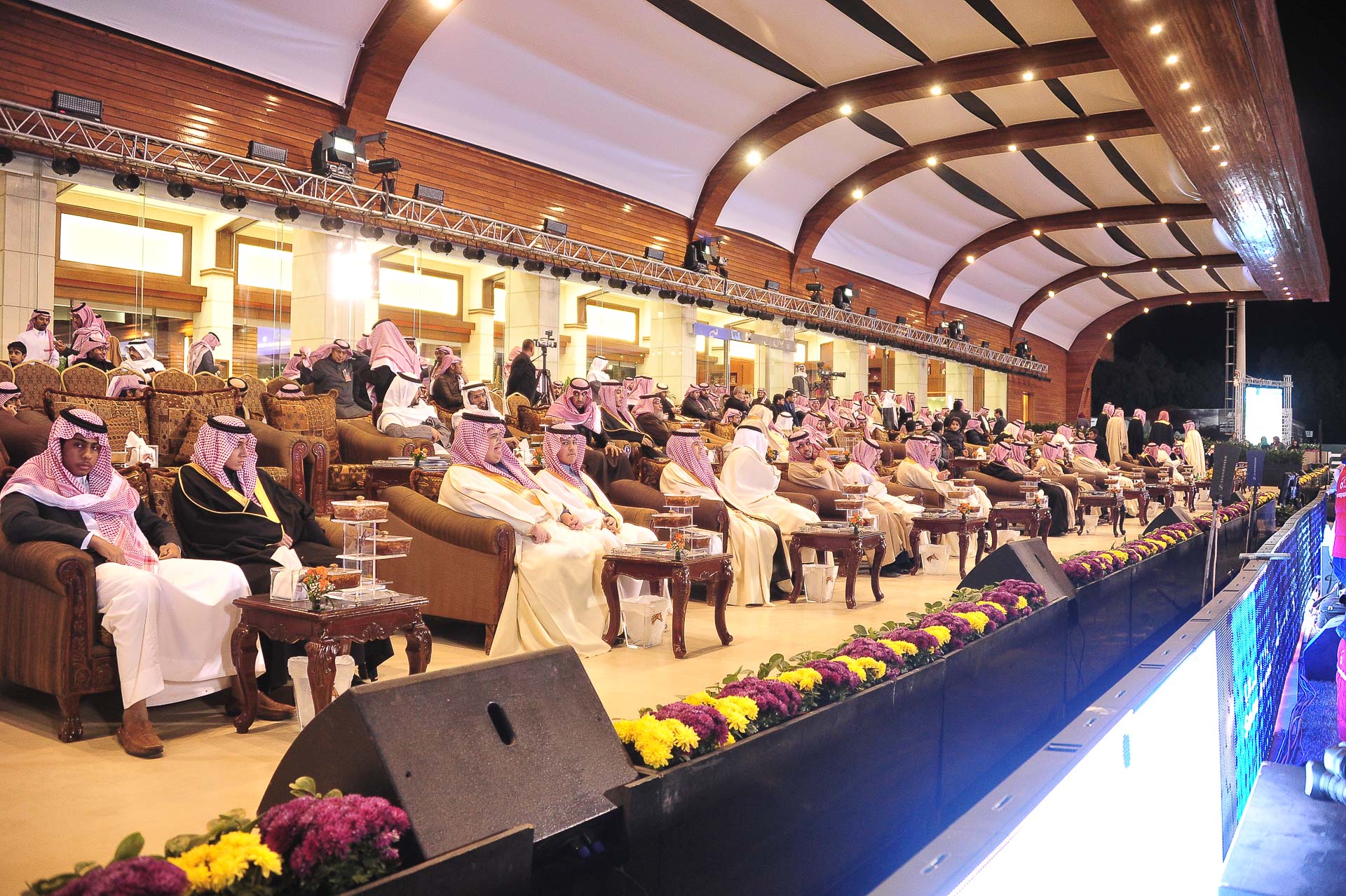 The Prince Sultan Arabian Horse Festival - two unique personalities are the force behind this prestigious event, which will be held at Al Khalediah Stables in Tebrak by the end of January.
HRH Prince Sultan Bin Adbulaziz, known as a cavalier, shaped by his strong determination, high vigor and lucidity, gave the patronage. The staging of an Arabian Horse Festival has been a vision of His Royal Highness since many years and with its inaugural event took place in January 2008, the dream has come to fruition.
The other one is HRH Prince Khaled bin Sultan bin Abdulaziz Al Saud, the owner, creator and mastermind of Al Khalediah Stables, who will host the show. HRH Prince Khaled developed the short and long-term plans to make Al Khalediah a famous breeding program and global player within the Arabian horse community.
The Prince Sultan Arabian Horse Festival (PSAIAHF) was formerly known as Al Khalediah Arabian Horse Festival, thanks to the magnificent venue in Tebrak, about 90 kilometers south-west of Riyadh, Saudi-Arabia. In 2017, it will be again an exclusive event over three days, celebrating the beauty of the Arabian horse, which is so closely tied to the history of Saudi-Arabia.
The former PSAIAH Festivals saw gorgeous four-legged celebrities among the champions and class winners. The Janow Podlaski bred beauty Pinga by Gazal Al Shaqab garnered 2016 PSAIAHF Gold Champion Senior Mare, when Aljawza Stud leased her. Who can ever forget the exciting Senior Male Championship, when great horses like Eden C, Abha Qatar, E.S. Harir, Memphis 27 or Hadidy Al Shaqab competed against each other for gold honor?
Such high-class competition lead us to expect the attendance of Their Royal Highnesses Crown Princes, Sheikhs, Ambassadors, Consul Generals, and key people across the Gulf Region. And, of course, in addition to these guests, many owners, breeders, key association members, international media representatives, and personalities will be invited to attend.