Region 12 - Championships & Spotlight Futurity
Published on the 8th of July 2016 by Rachel Ginter (Arabian Horse Times)
The Region 12 Championships and Spotlight Futurity … Perry, Ga. … first week of May. Need they say more? With its rich history of dedicated Arabian horse enthusiasts and past successes, people only need to know when to save the date every year. Being the largest region and known for its level of quality competition, the first week of May is optimal for many reasons. With no other regions competing for the same dates, Region 12 is a popular destination to start the season for its spectacular quality of Arabians, as well as its location. The weather this year was a little cooler for a change, requiring jackets some days, but the competition was as strong as ever with beautiful horses coming from all over to compete in the esteemed regional show.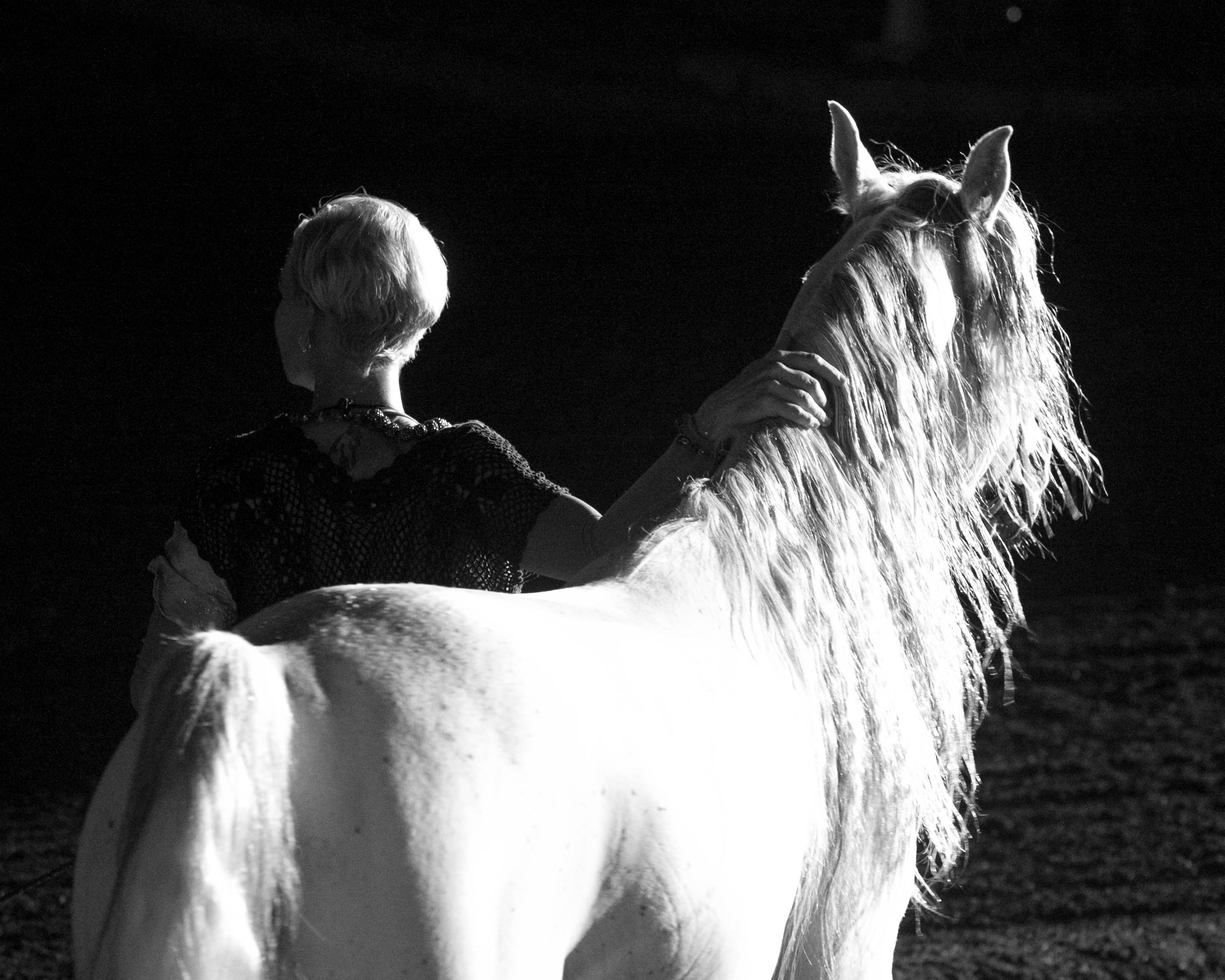 Additional hits of the show were twelve Egyptian halter classes added to the class schedule, Markel Insurance's Wine And Cheese Party to promote the vendors, Sylvia Zerbini and her world famous Grande Liberte Performance, the Second Annual Chili Cook Off with $1,000 in prizes and judged by local Perry officials, and the Presentation of the Colors, again on Friday night to honor our Military and their families.
Many educational events were available as well, such as Hennessy Arabians' "Introduction to the Arabian Horse" with George Z, Christine Johnson of Iron Horse Farms' Grooming Clinic for youth and visitors on Saturday so locals could have a "hands on" experience while there, with goodie bags provided for attendees, and local Atlanta artist Suzanne Economopolous, who offered an "Equine Art School" for children aged 6-13 at her booth to learn how to draw beautiful Arabian horses.
The Spotlight Stallion Auction was perhaps though, the most exciting event of the show. In its 10th year, Region 12 offers an exciting Spotlight Stallion program where foals from breedings bought at the auction from 80 top stallions from all over the world are able to compete in future Spotlight classes offered throughout the show with prize money reaching over $180,000 this year. The auction itself is a fun night full of excitement and anticipation, falling on Cinco De Mayo this year. Amongst a Mexican buffet and sombreros, over $150,000 was raised with the highest breeding going for over $10,000! Its great success was due in part to all of the wonderful people who helped coordinate and manage the event, adding to the overall experience of the Region 12 horse show and making it a night to remember.
Region 12's goal is to further the education and participation in our sport as well as offering tools to expedite your needs as members of their region. They set themselves up for success with the stalls being outside for farms to cook and hang out at the show grounds while enjoying the show and the people there. It is a horse show that sets the tone for the show season and gets everyone excited for the Arabian horse!