Summer Jubilee & Celebration of Life 2016
Published on the 9th of August 2016 by Riyan Rivero
The 2016 Varian Summer Jubilee was a beautiful celebration of the late Sheila Varian. Many of her greatest moments were re-lived through the eyes of some of her closest friends. The memories, laughter, stories and tears were shared intermittently through the traditional Summer Jubilee activities, including horsemanship clinics, presentations of Varian stallions, sale horses, trade show shopping and the famous Varian Mare walk.
Though it was the first Summer Jubilee without the physical presence of Sheila, she was very much present in her horses, her clinician's, her staff and her farm. Sheila's epic life was celebrated by her staff, her closest friends and a record number of visitors throughout the 3 day event. Over 500 people registered to attend the Jubilee.
The event was kicked off with a beautiful dinner and presentation by the California Rangeland Trust in the Clock barn on Friday evening. Trustee Frank Chisolm, friend and clinician Rob Bick, legendary cowboy and friend, Lester Buckley and members of the Rangeland Trust treated its guests to an evening that will not soon be forgotten. The California Rangeland Trust acts as a bridge between landowners and conservation resources, facilitating the process of preserving ranches and open landscapes in California for future generations. Several years prior to her diagnosis, Sheila had begun the process of declaring Varian Arabians a protected rangeland for future generations. For more information on this important project, visit http://rangelandtrust.org/giving.
Saturday Jubilee Activities included:
Continental Breakfast & Open Barns
A special appearance by Sheila's "girlfriends," Lisa Thompson, Kristin Reynolds & Audrey Griffin
Lester Buckley Seminar
The Collection Sale Horses - "The Stars for Tomorrow"
Varian Stallion Presentation ~ Audacious ps & Major Mac V
The Power of V & what it stands for - By Larry Jerome
Santa Maria Style BBQ Lunch
Seminar with Clinician, Rob Bick
The Collection Sale Horses Under Saddle
Carriage Driving Demonstration by Kim & Dave Henson with Sangaree Jullyen V
Concert by Juni Fisher, Appetizers & Wine Tasting, & "Memories of Sheila" by Keynote Speakers
Sunday Jubilee Activities included:

Seminar with Clinician, Rob Bick
Champagne Brunch and "Memories of Sheila" by Keynote Speakers.
Presentation of Audacious PS and Major Mac V in hand.
Presentation of Collection Horses in Sale Arena
Seminar with Clinician, Lester Buckley Seminar
Famous Varian Arabians Pasture Mare Walk with Angela Alvarez & the Varian Staff.
Open Barns
Kim & Dave Henson offering cart rides with Sangaree Jullyen V..
Angela Alvarez now resides as General Manager of Varian Arabians, overseeing all staff, breeding and training decisions, events, and more. Sheila passed the torch to Angela due to her wholehearted dedication to continuing her vision for The Varian Way, as it touches both horses and people. The successful final Summer Jubilee was evidence of Angela's capability, passion and dedication to the task at hand. Her humble demeanor and knowledge of the history of the Arabian horse was inspiring and beautifully complimented by her entire staff. Public Relations director, Evie Tubbs Sweeney was poised with passion, dedication and professionalism as she assisted in orchestrating this incredible celebration of Sheila's epic life.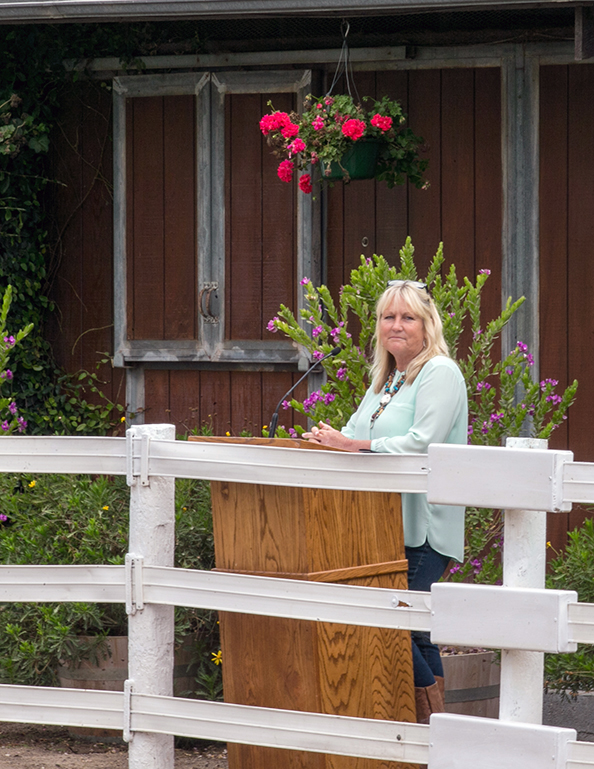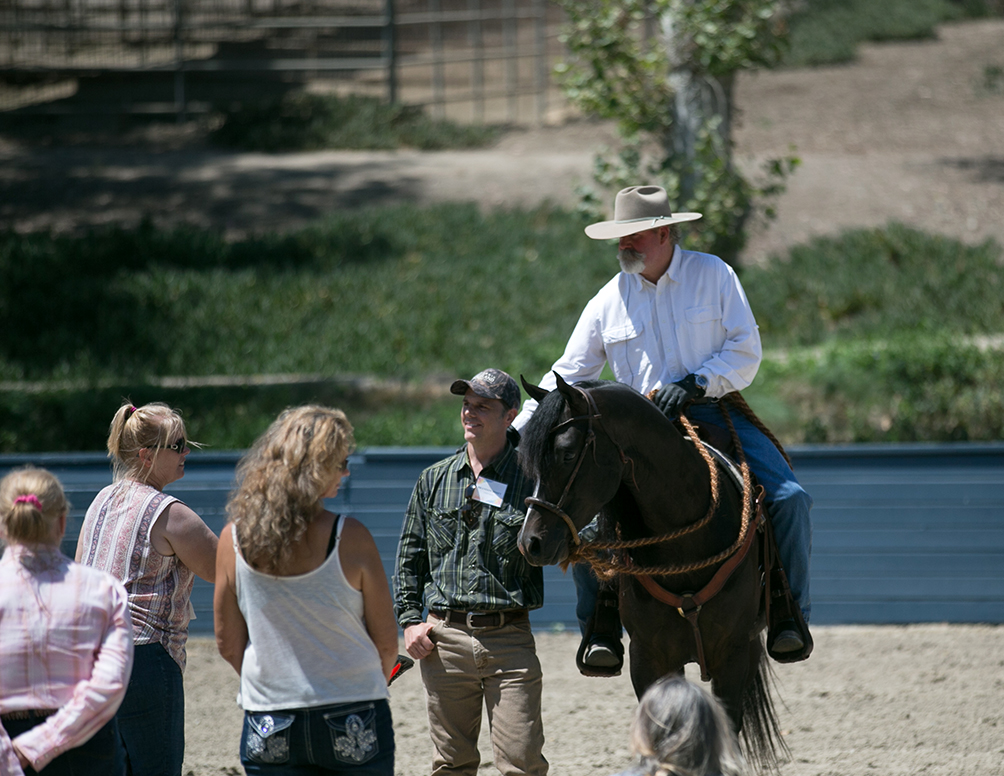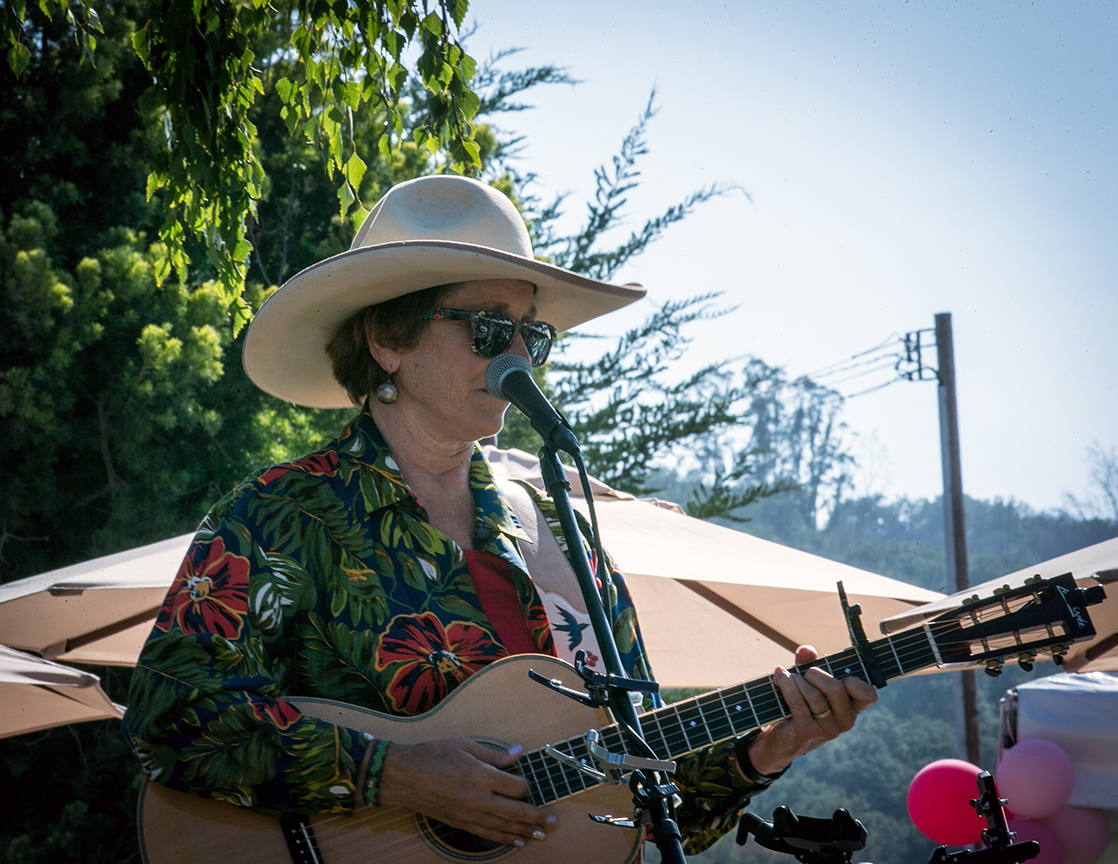 For more information on Varian Arabians, visit www.varianarabians.com
---
Highlight Video of Day 1 - August 6th, 2016
Highlight Video of Day 2 - August 7th, 2016