Thursday - October 20th
Published on the 20th of October 2016 by Theresa Cardamone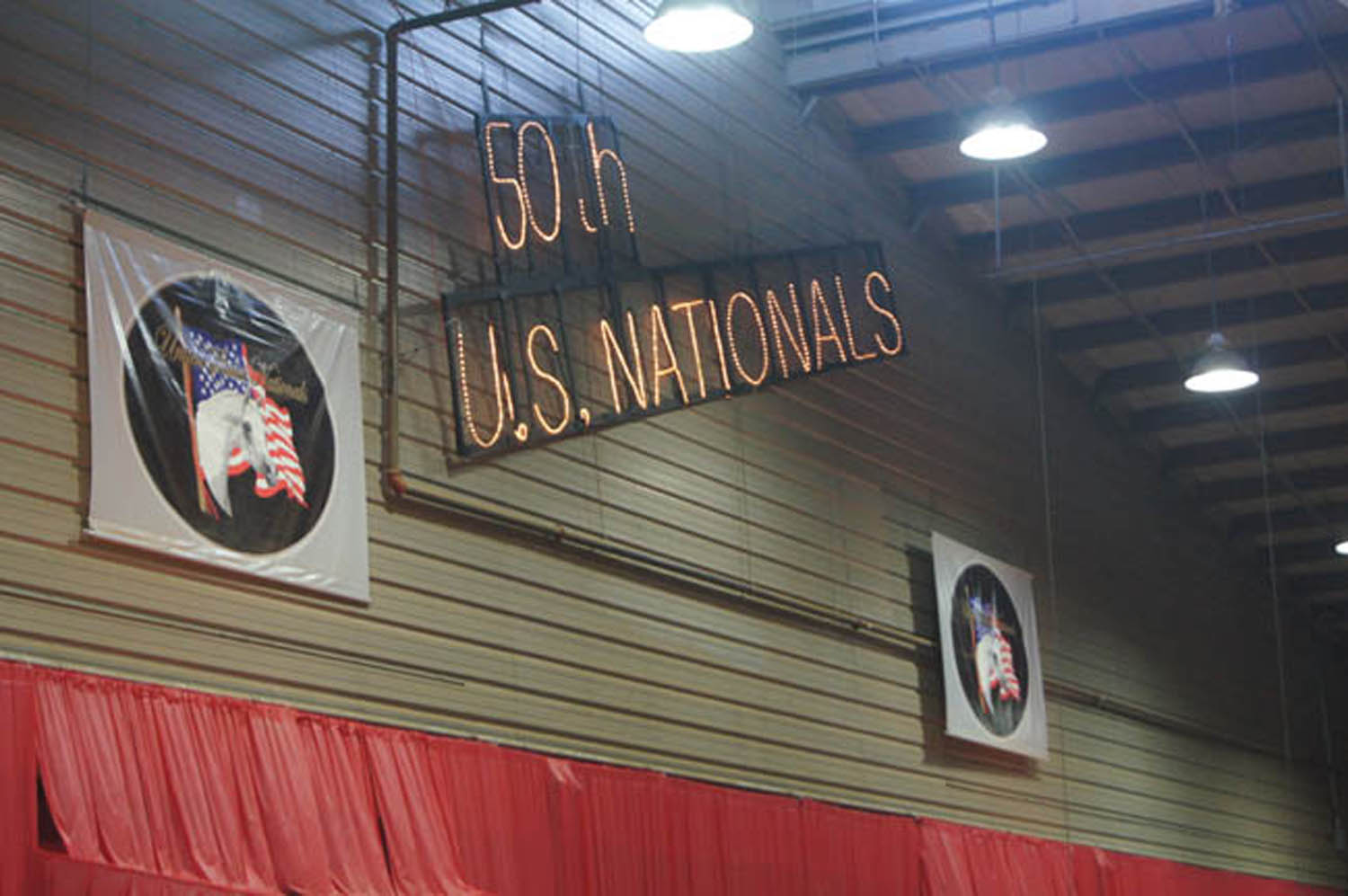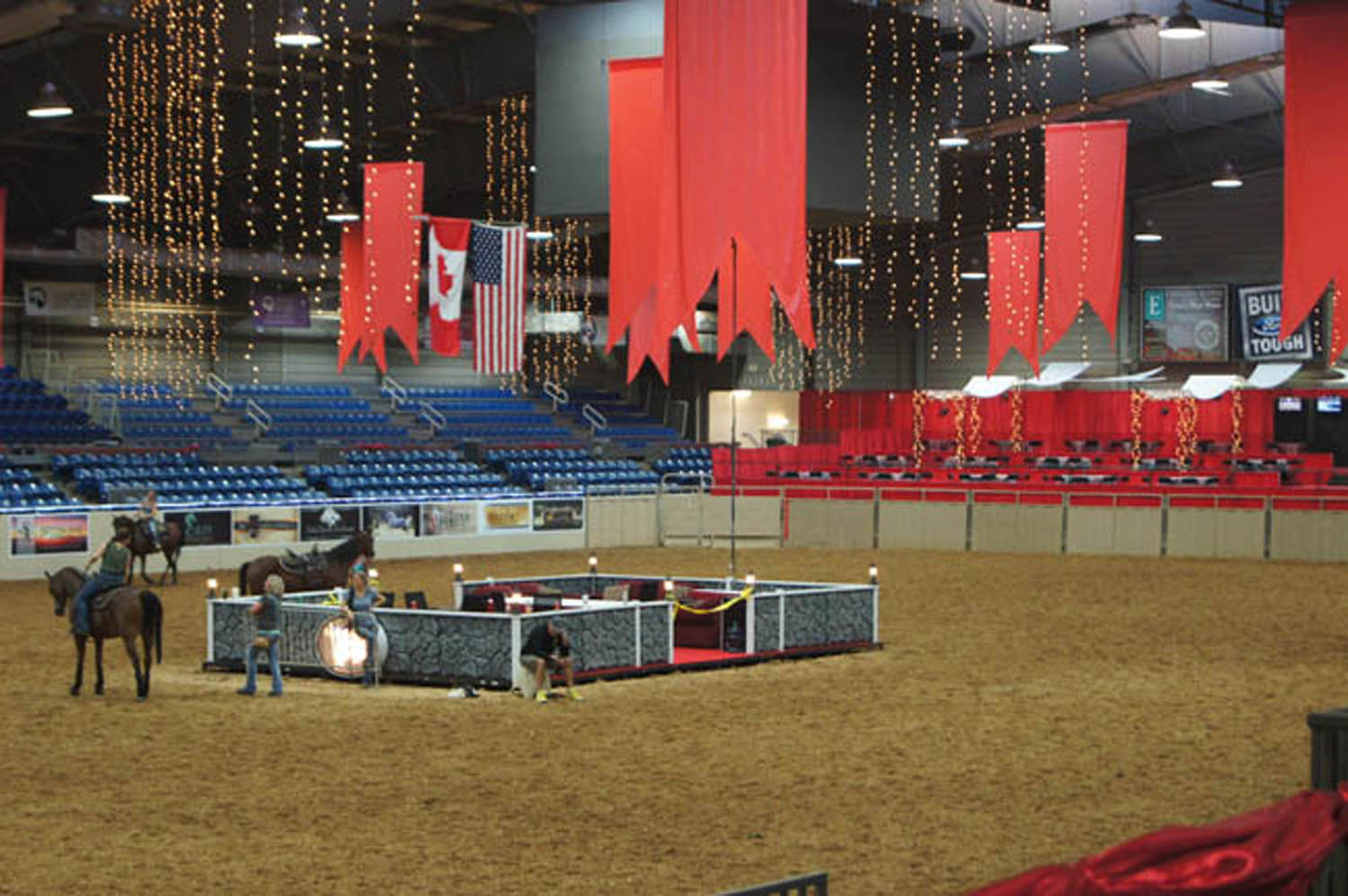 If you have ever spent any time on a show grounds, you will be familiar with the pungent aroma of mulch, and the sweeter scent of fresh pine shavings that envelops you when you walk into the stable area. It doesn't matter how long a time has passed since you've last had that experience, it is immediately familiar when it happens the next time. Déjà vu all over again! At least that is how it is for me. There is a comfortable, homecoming feeling, that keeps pace with a building anticipation. The barns are the heart of the event, the place where people and horses come together up close and personal, where deals are made and champions greet their crowds of admirers. As the 50th U.S. National Championships are about to begin, exhibitors are transforming their stall space into extensions of home environments.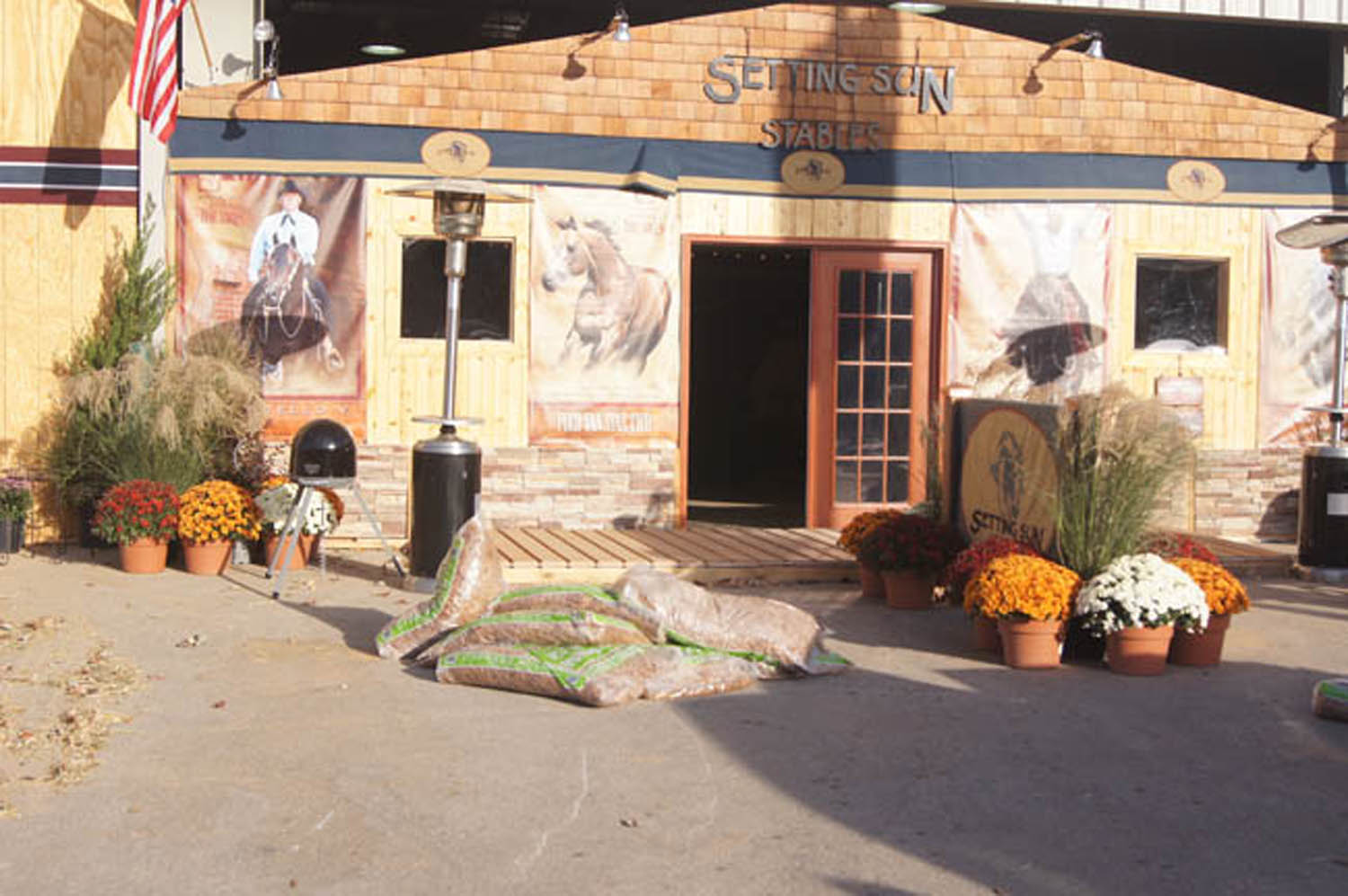 Setting Sun Stables gives visitors a sense of their casual ambience and attention to detail. The comfort of the guests is assured by large patio heaters in case the exterior location becomes chilly. The wooden walkway and French doors invite further inspection.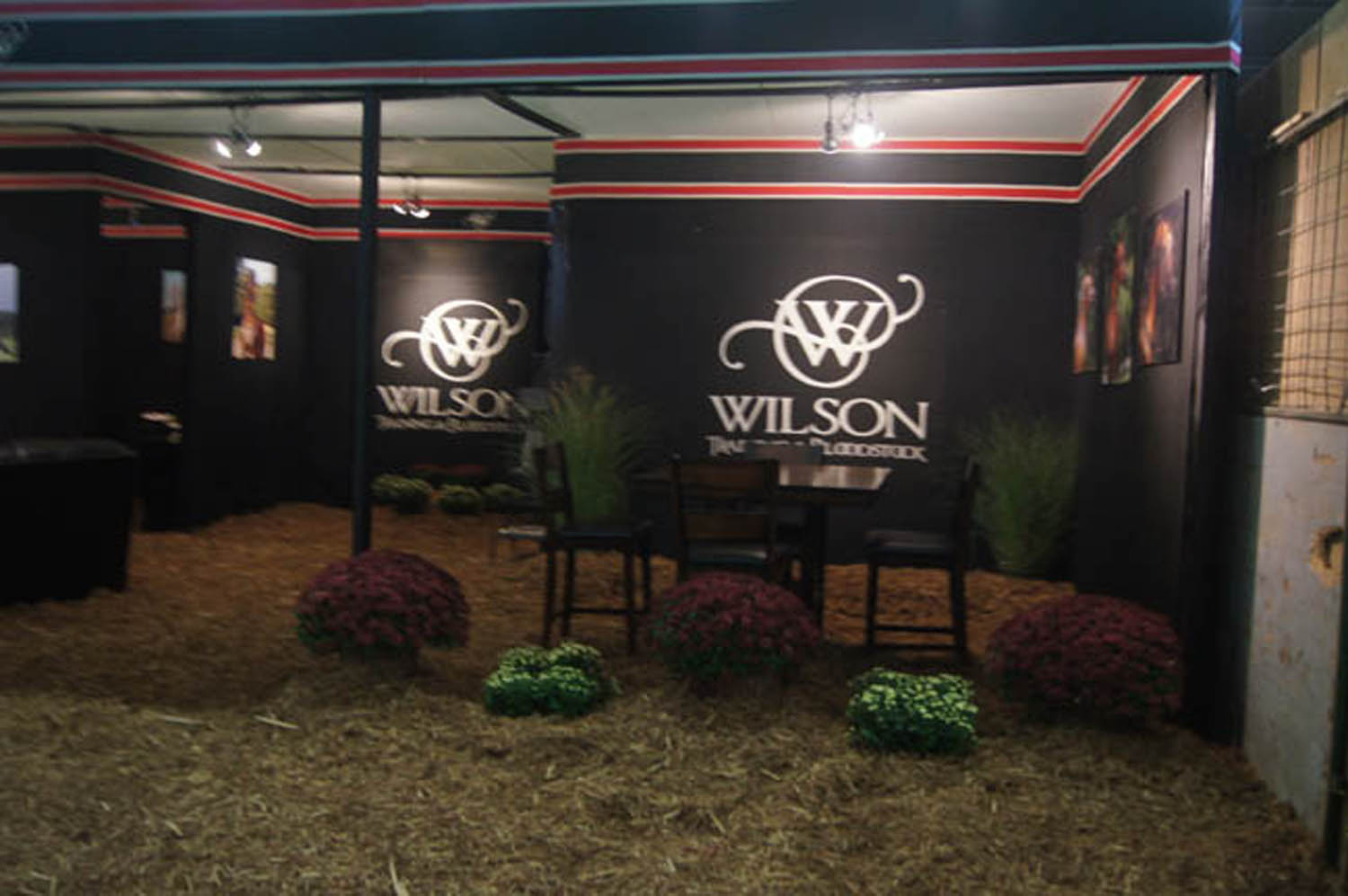 Inside the barn, a more somber tone is set in the rich color palette in use at Wilson. It's easy to imagine people grouped around the high top, sharing a cocktail and celebrating a big win. There is plenty of space to host an open barn event.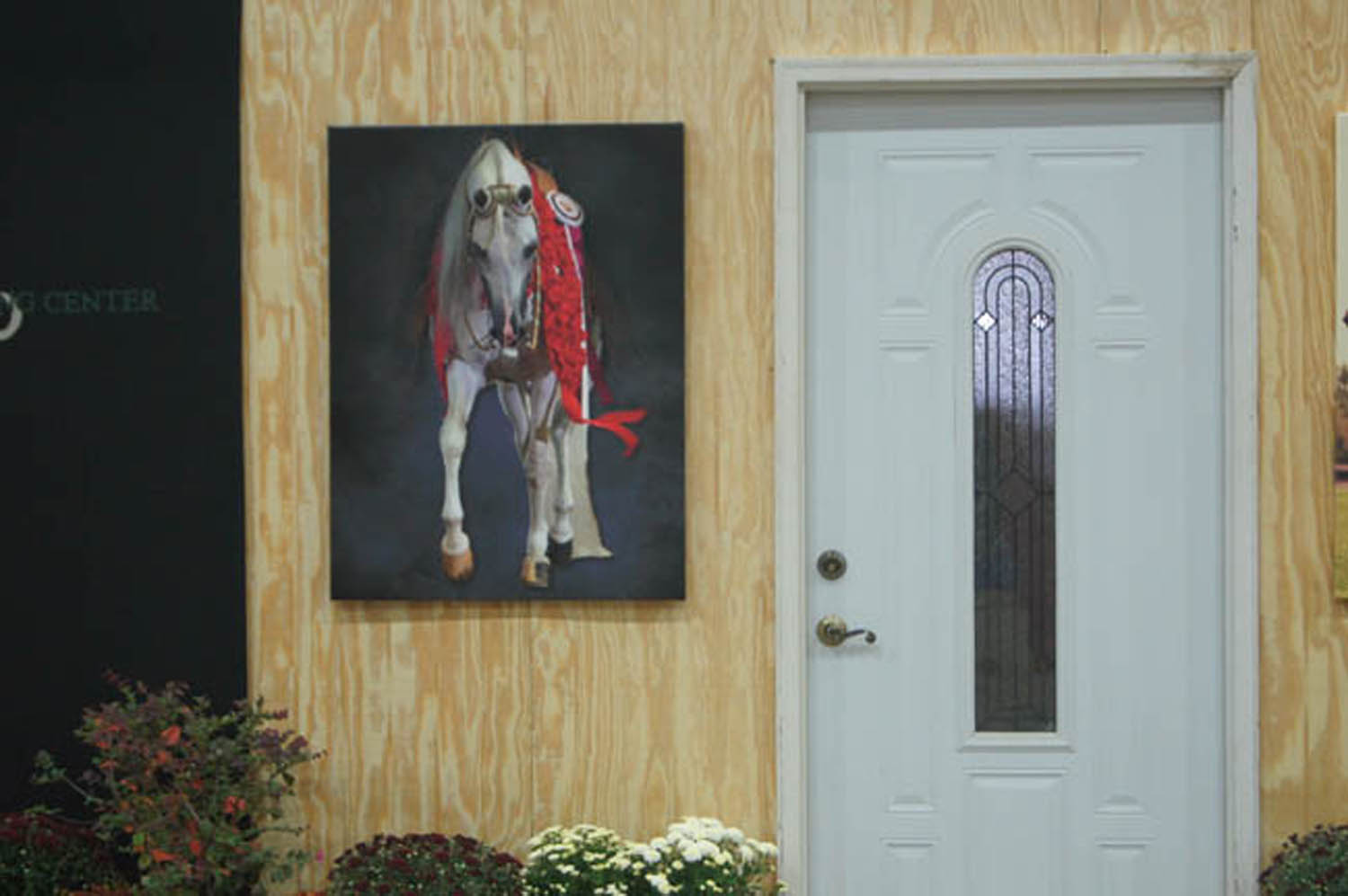 Some farms invite you to open the door and come on in…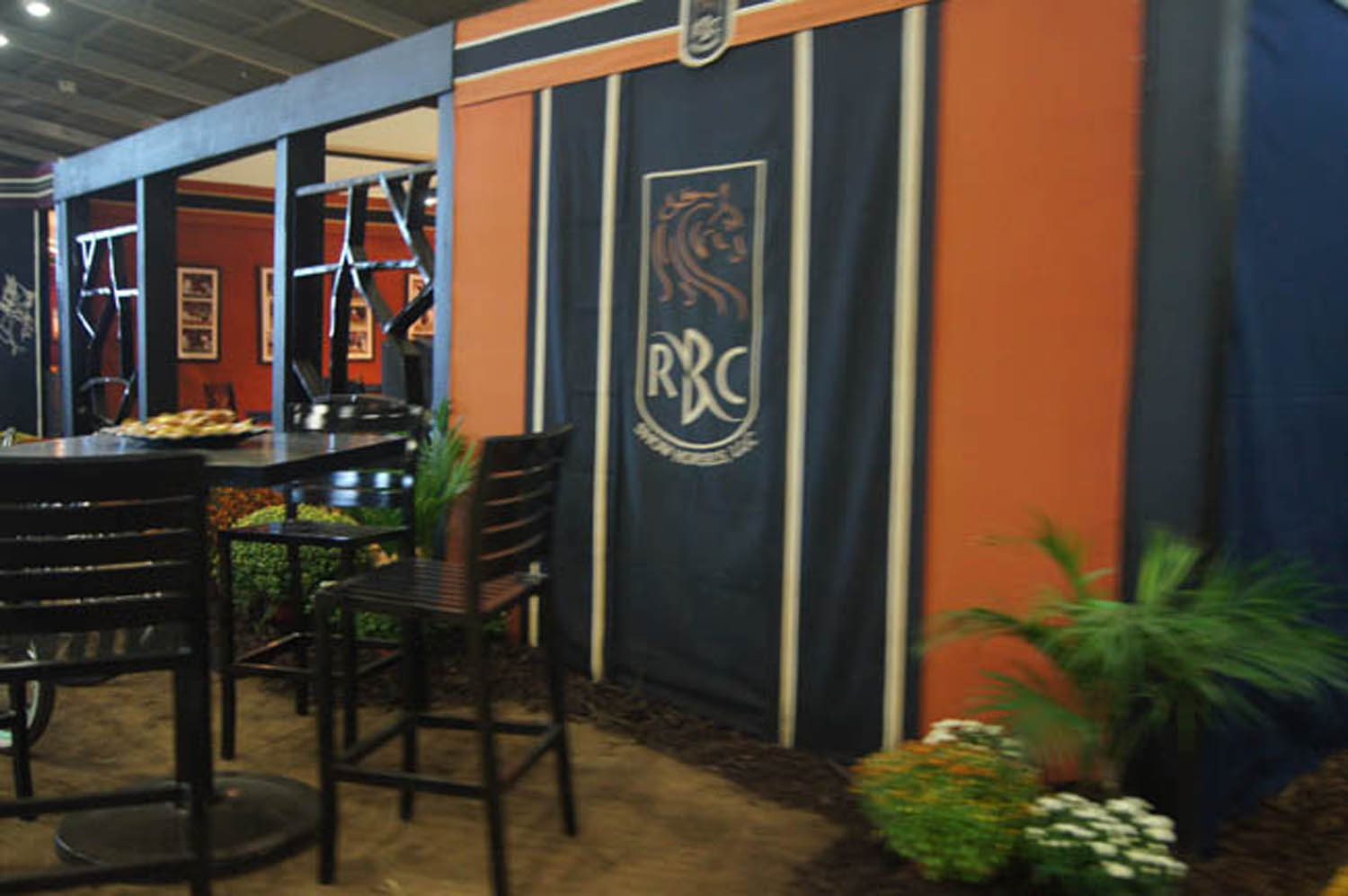 Some prefer to bring the party out into the aisle! Placement of this table allows guests the ability to straddle the line between sanctuary and the hustle bustle of the show crowd.
---
Photos by Melissa Pasicznyk for AHGN | 2016 US National Show Coverage brought to you by The Arabian Horse Global Network