Wednesday, October 26th
Published on the 27th of October 2016 by Theresa Cardamone
Wednesday, October 26, 2016:
Coverage of a show like the U.S. Nationals is a complex affair. Consider that Arabian Horse Global Network is often in several locations around the globe, bringing equally detailed coverage of major events at the exact same time, and it is even more remarkable that the livestream, replay, digital and print coverage is so professionally and thoroughly done.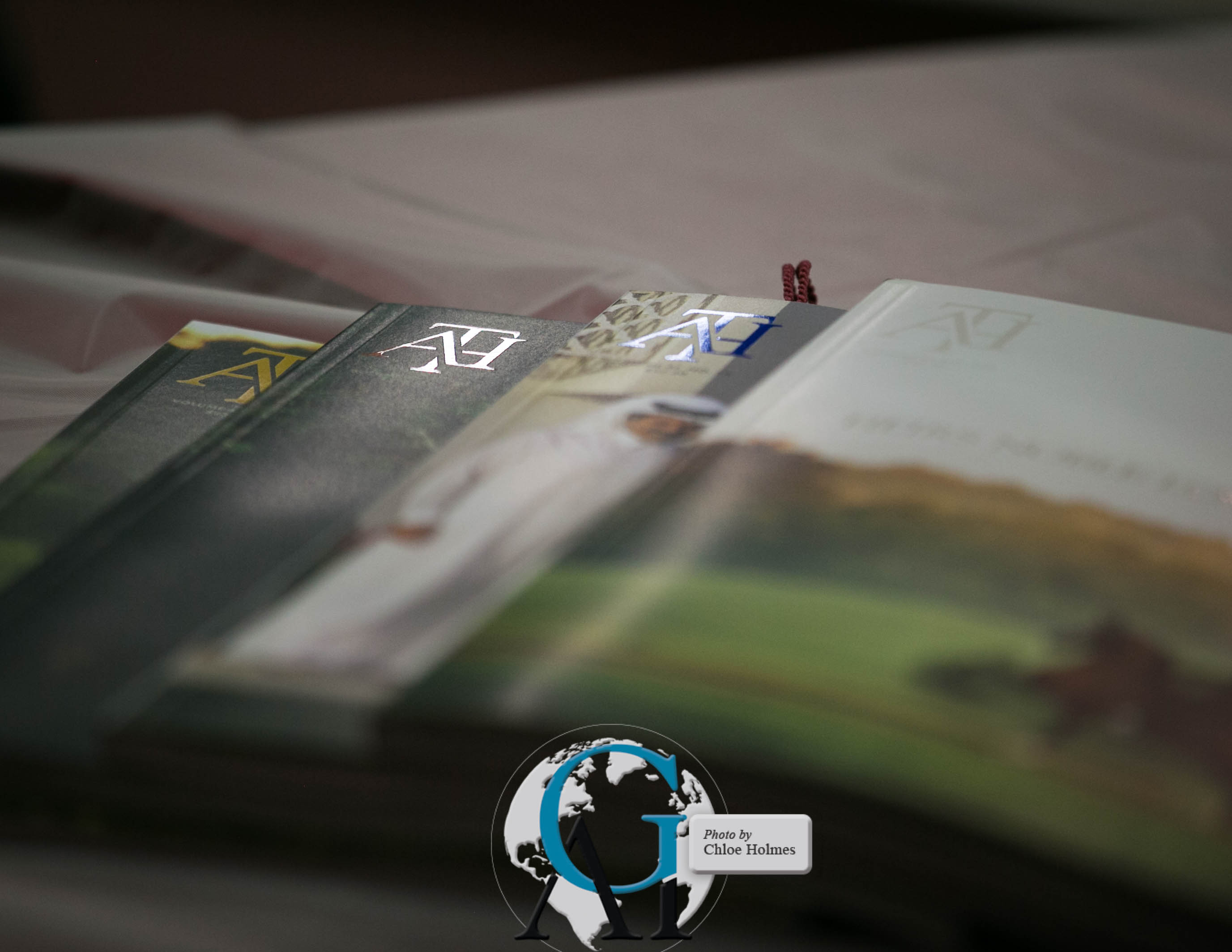 Arabian Horse Times has brought plenty of our current issues to distribute in Tulsa.
Michael Steürs is a master at organizing the vast expanse of the Global network. I suspect that he is currently logging more air miles than anyone else in the business! It Takes a Village, to put on a horse show.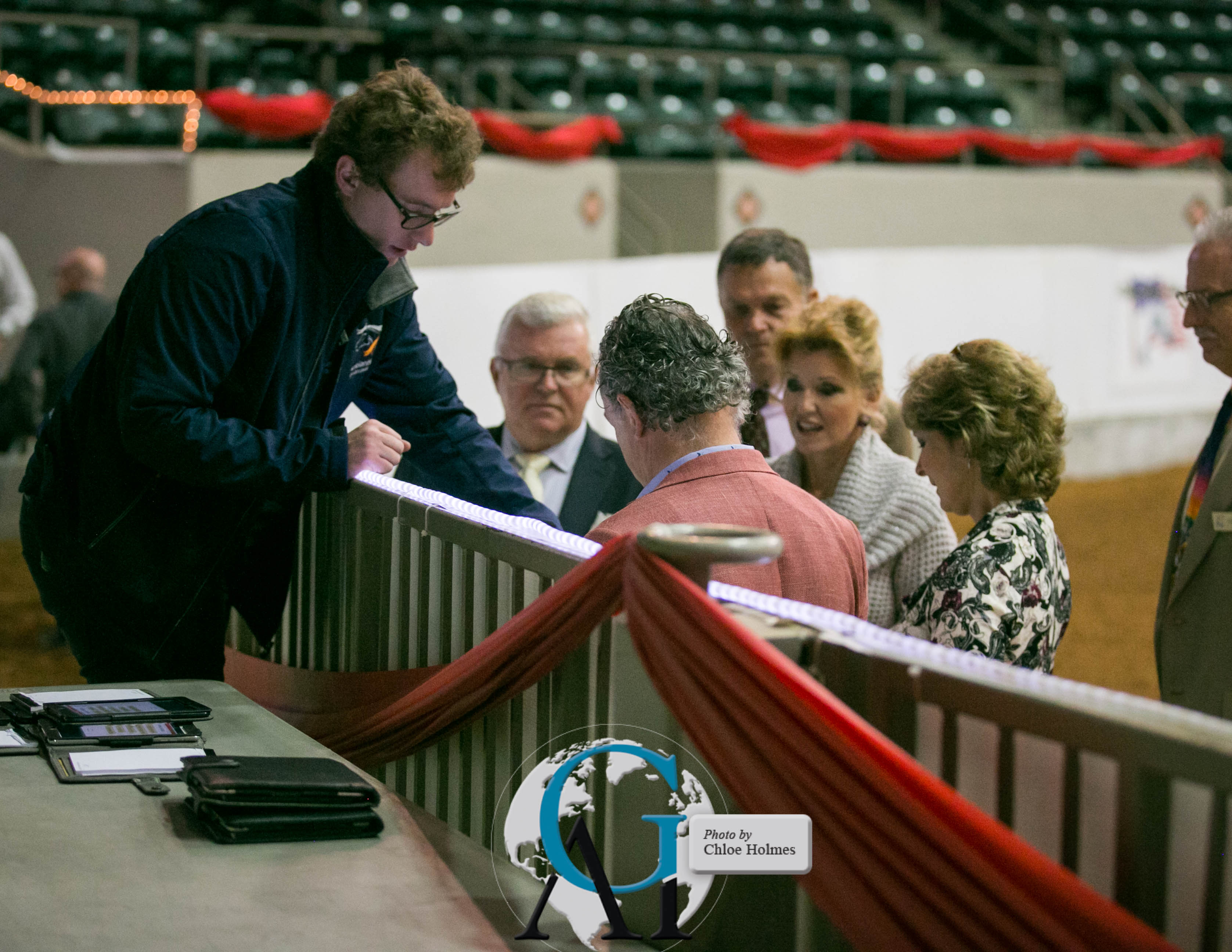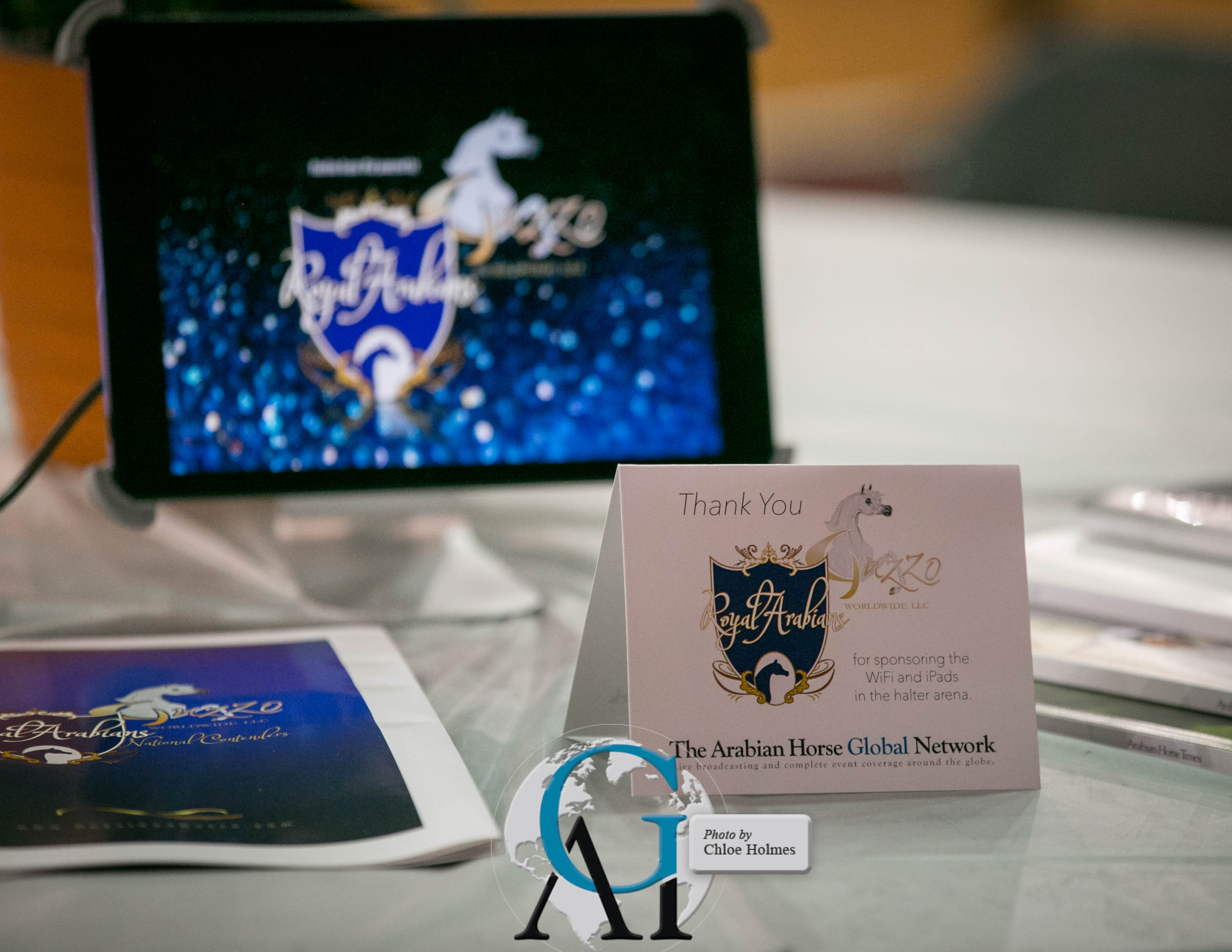 While the technical set up is happening, the horses are continuing their training regimes in final preparation for their classes.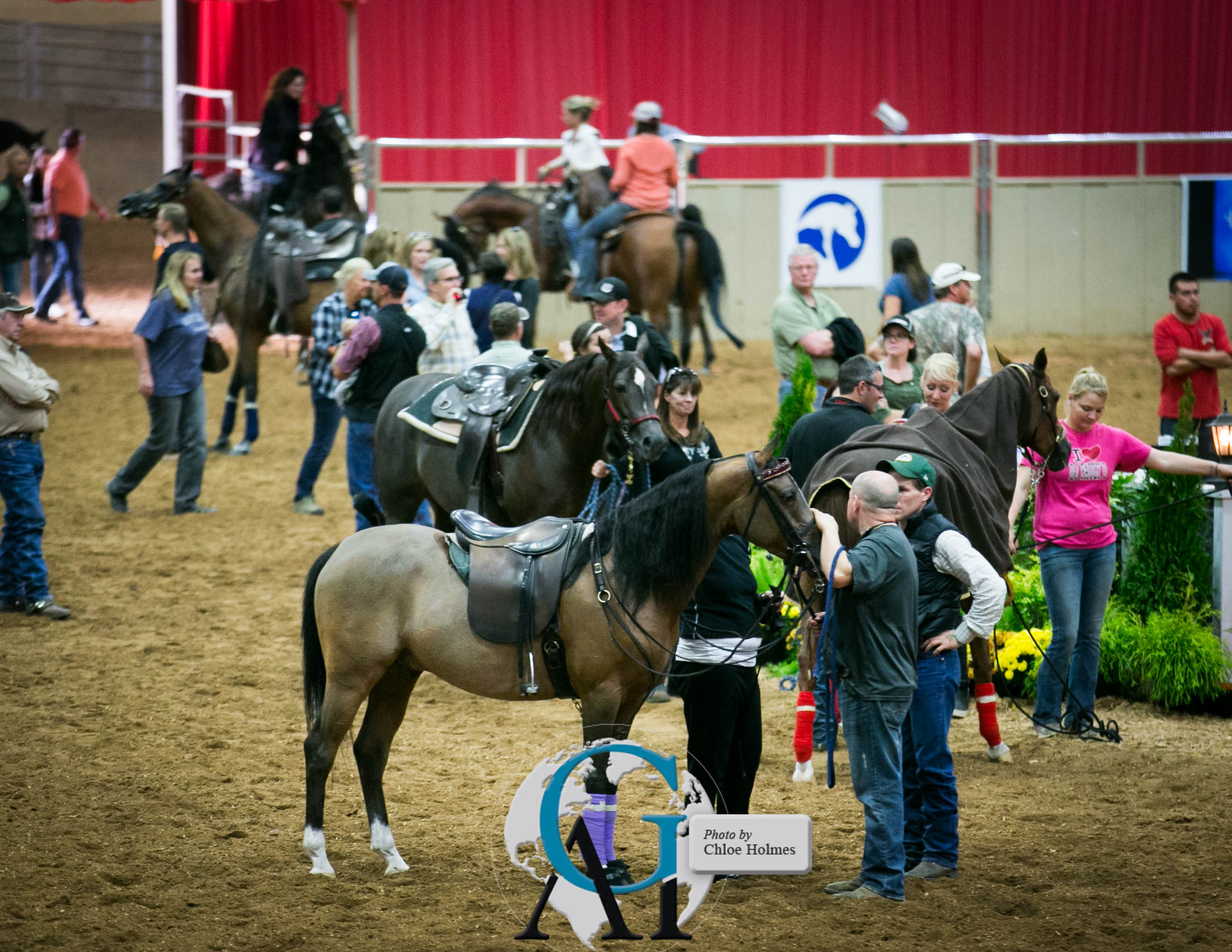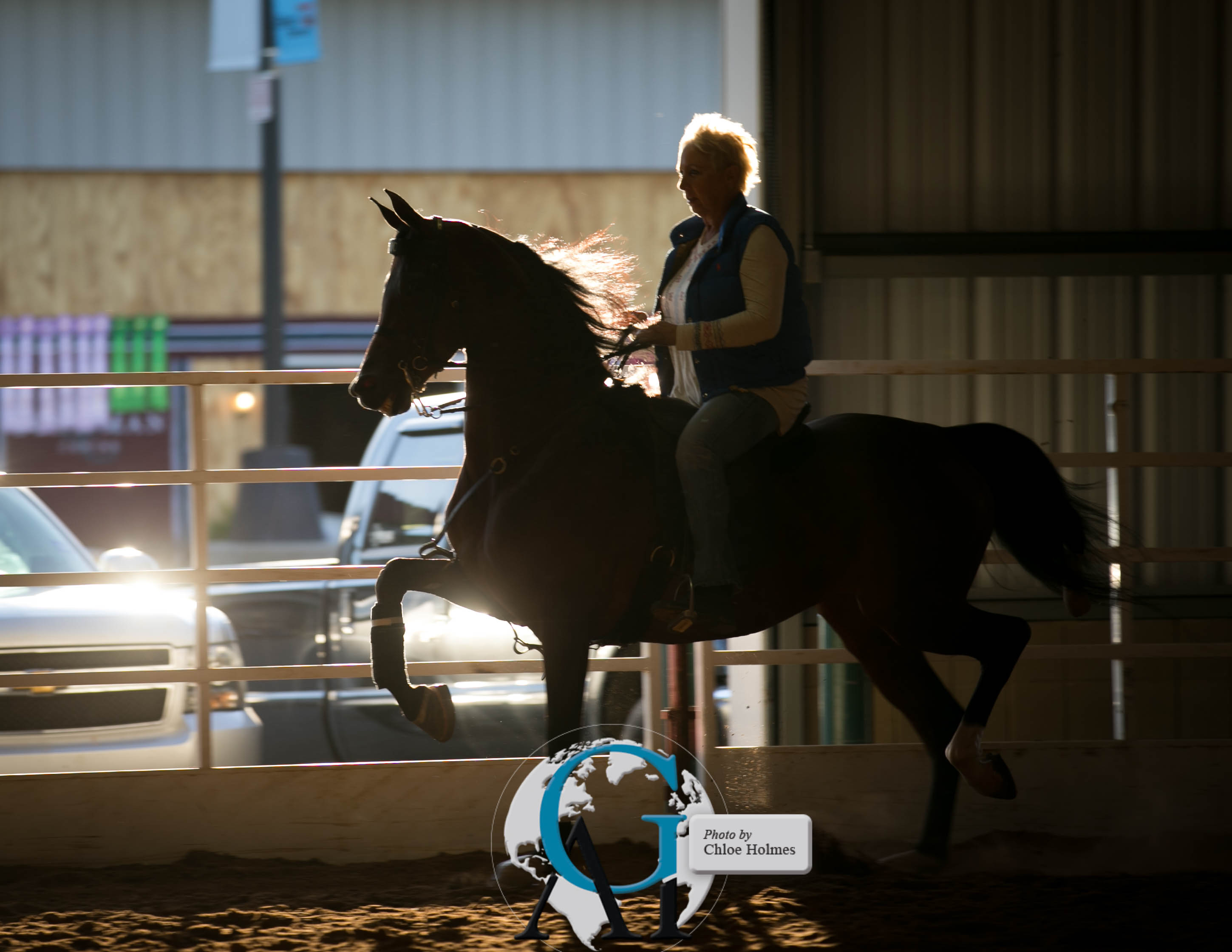 The arenas are kept busy with riders of all disciplines sharing the space. One last pass along the rail…

Finally...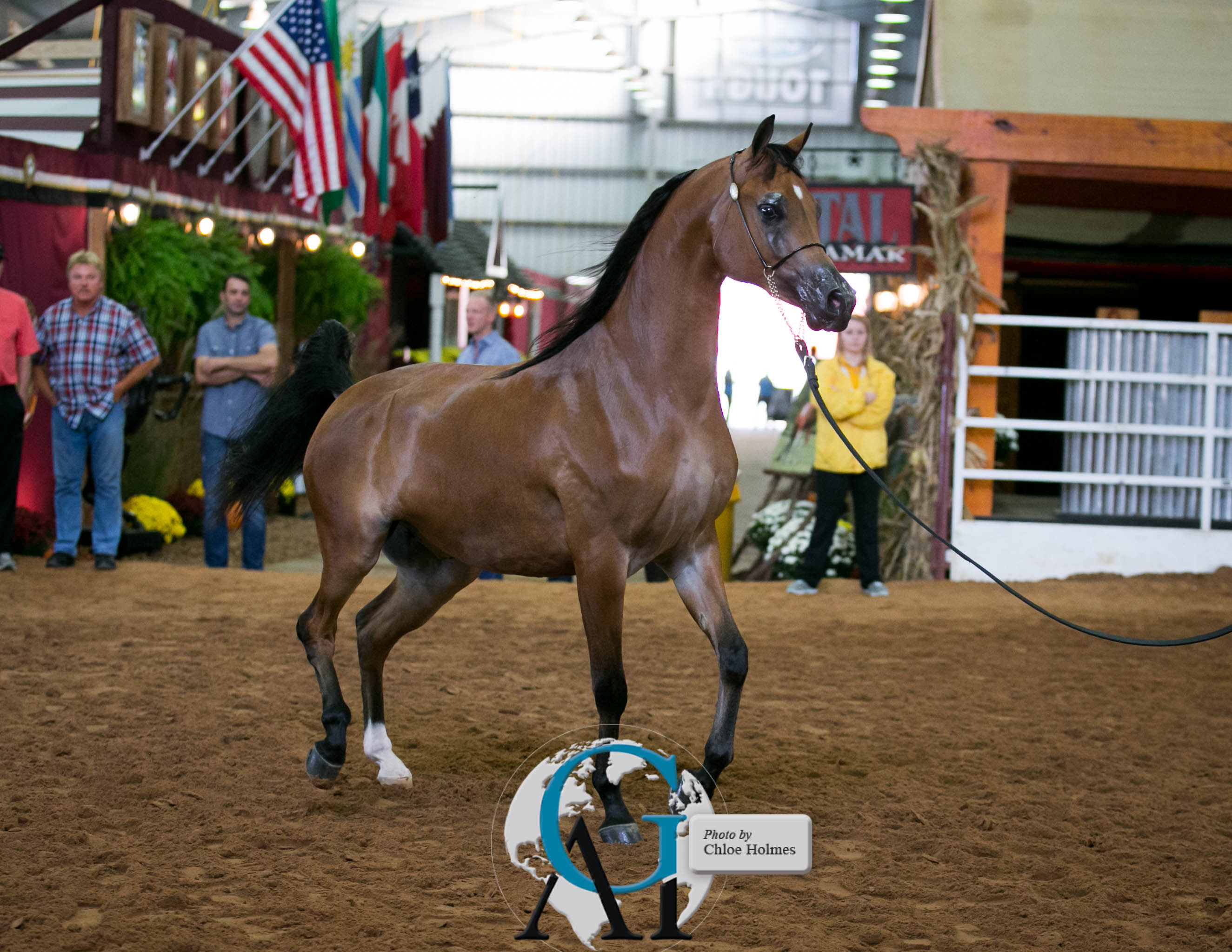 Heads Up!!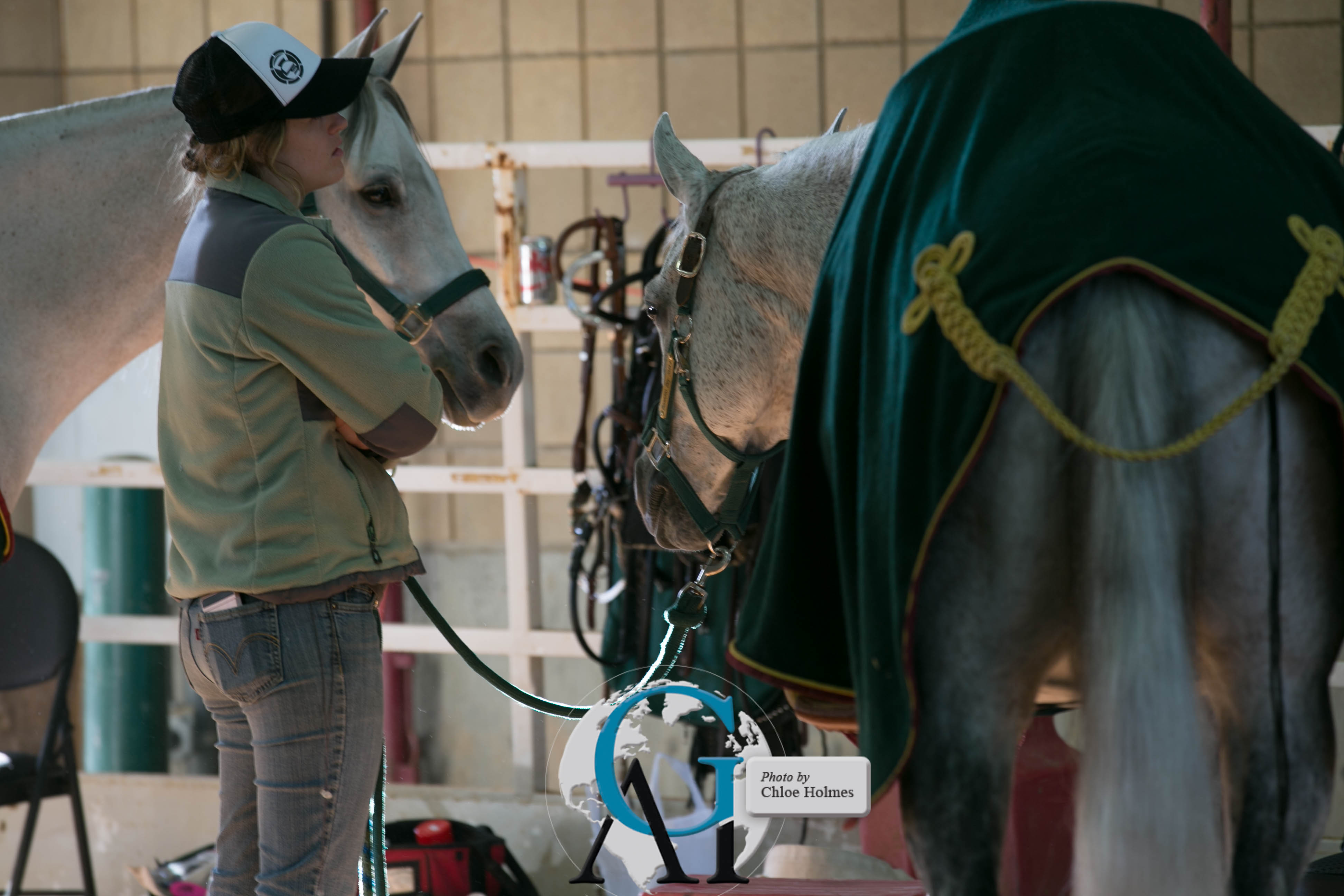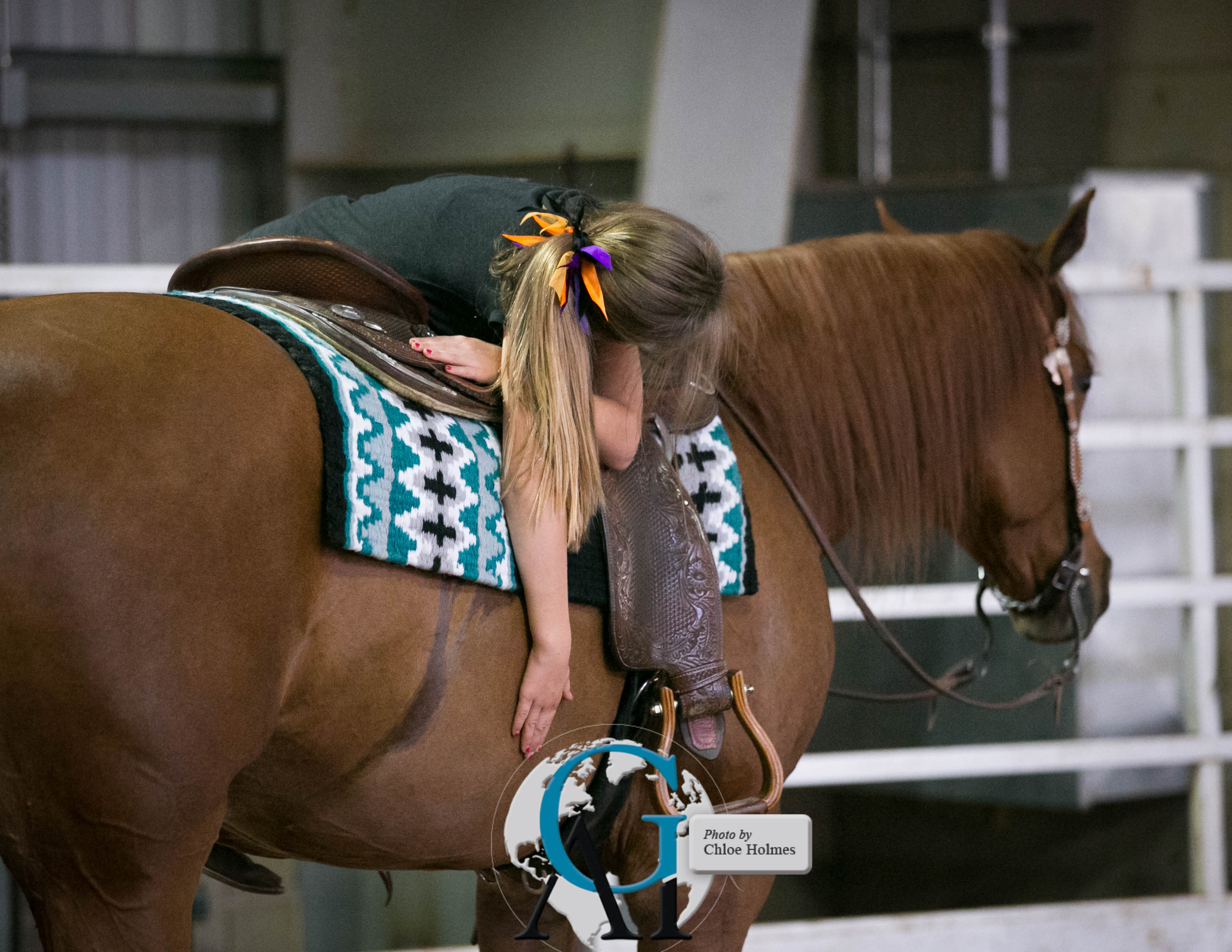 All too often, being at a horse show means you have to "hurry up…and wait."
The grooms are the unsung heroes of every barn. They must have just as much stamina and patience as the horses.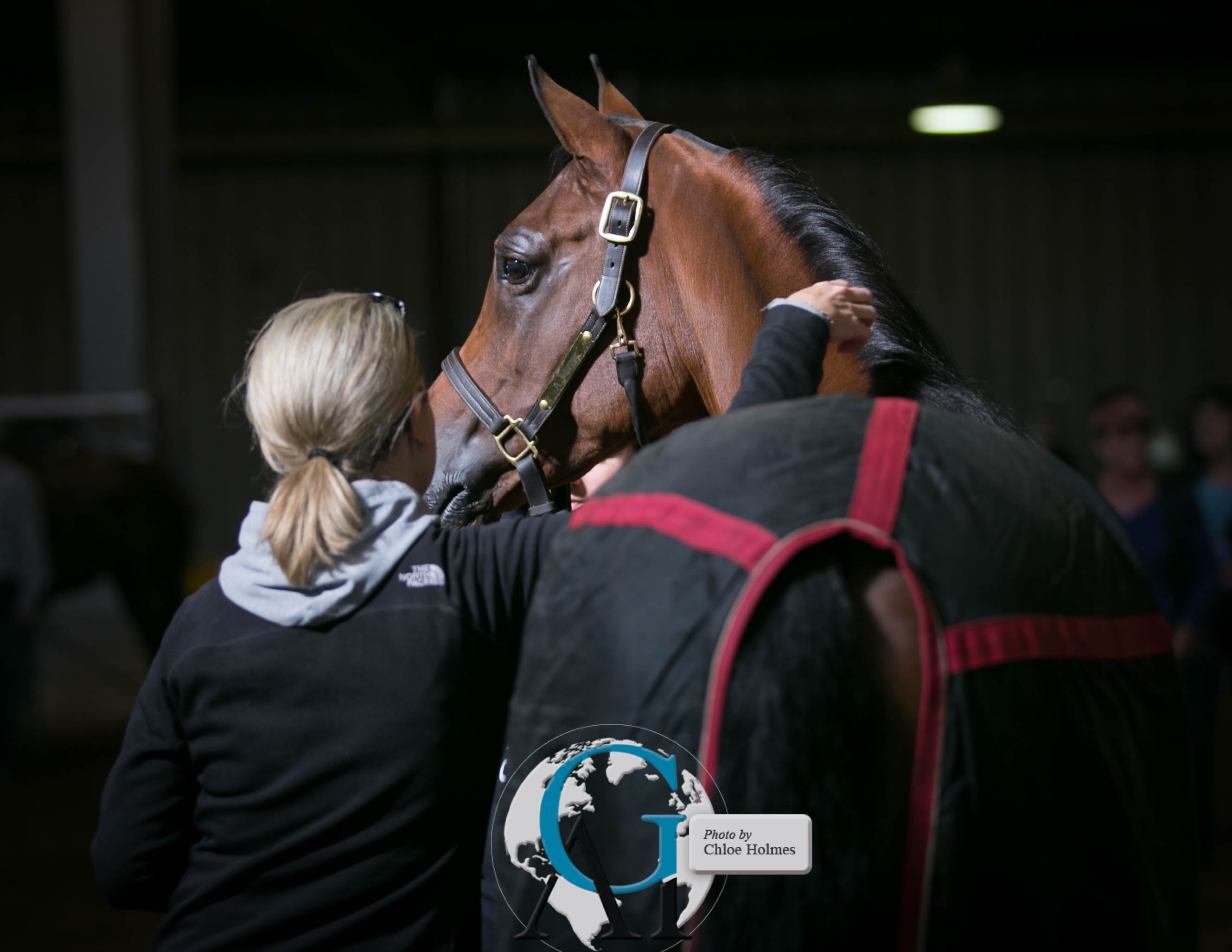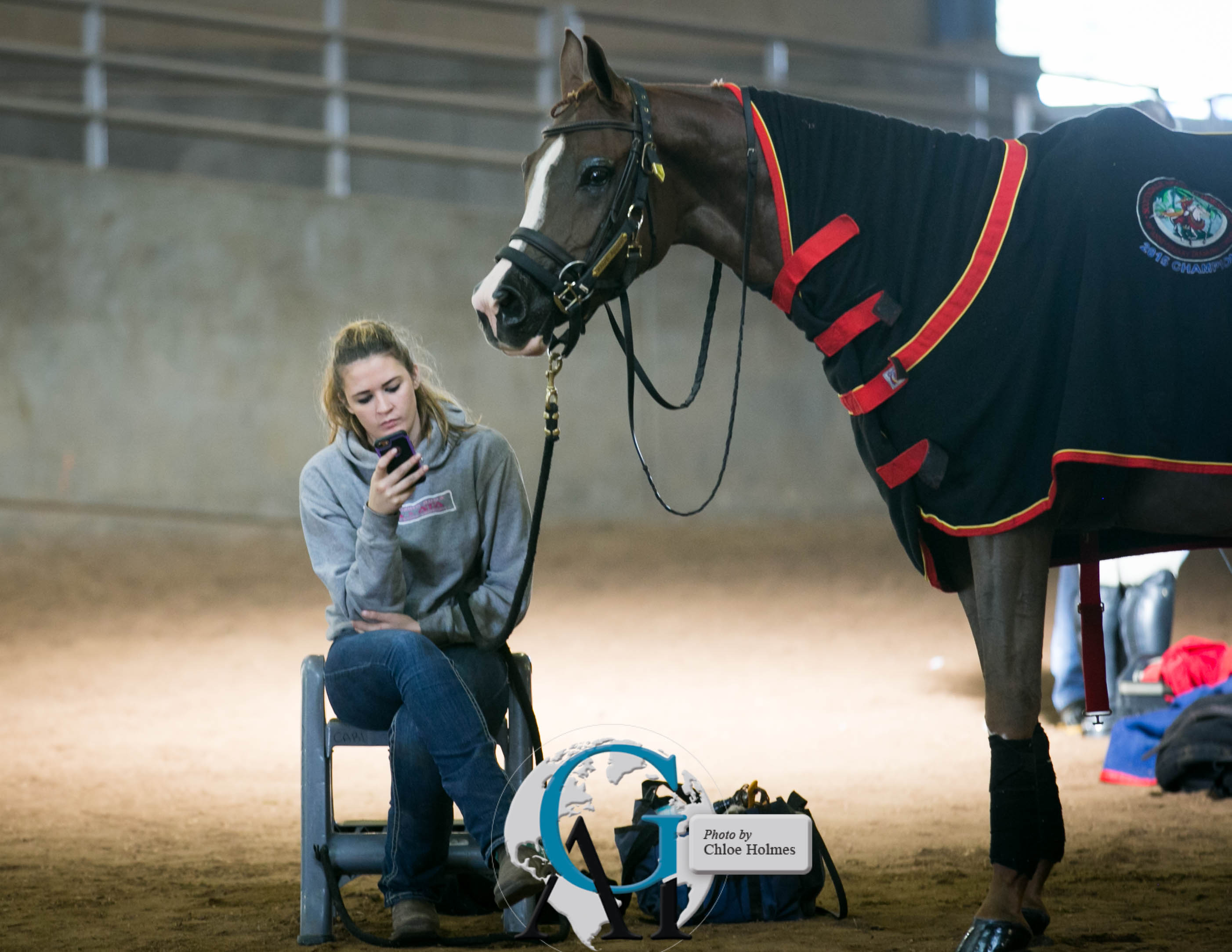 Although at times they can be a little embarrassing. Or downright dangerous! No texting while leading!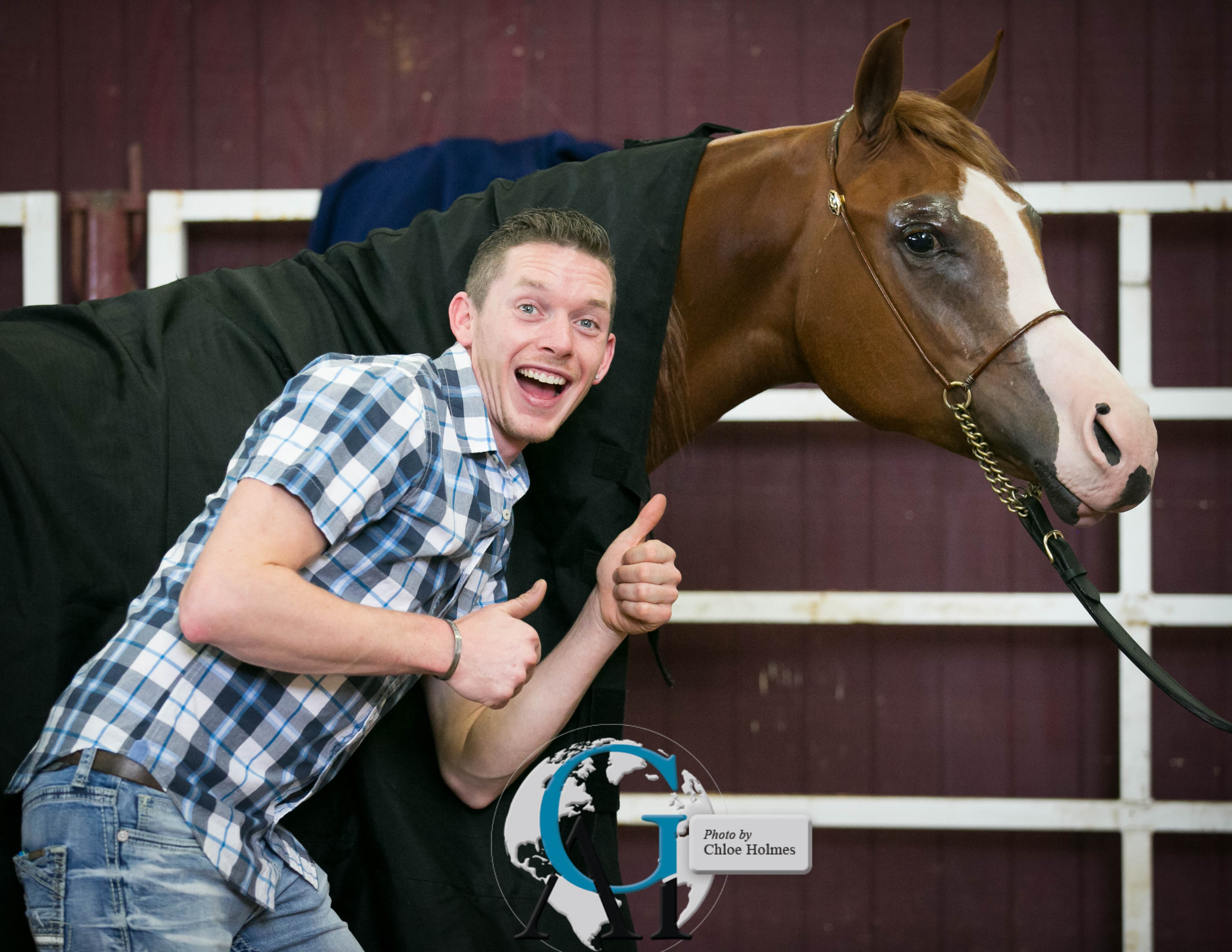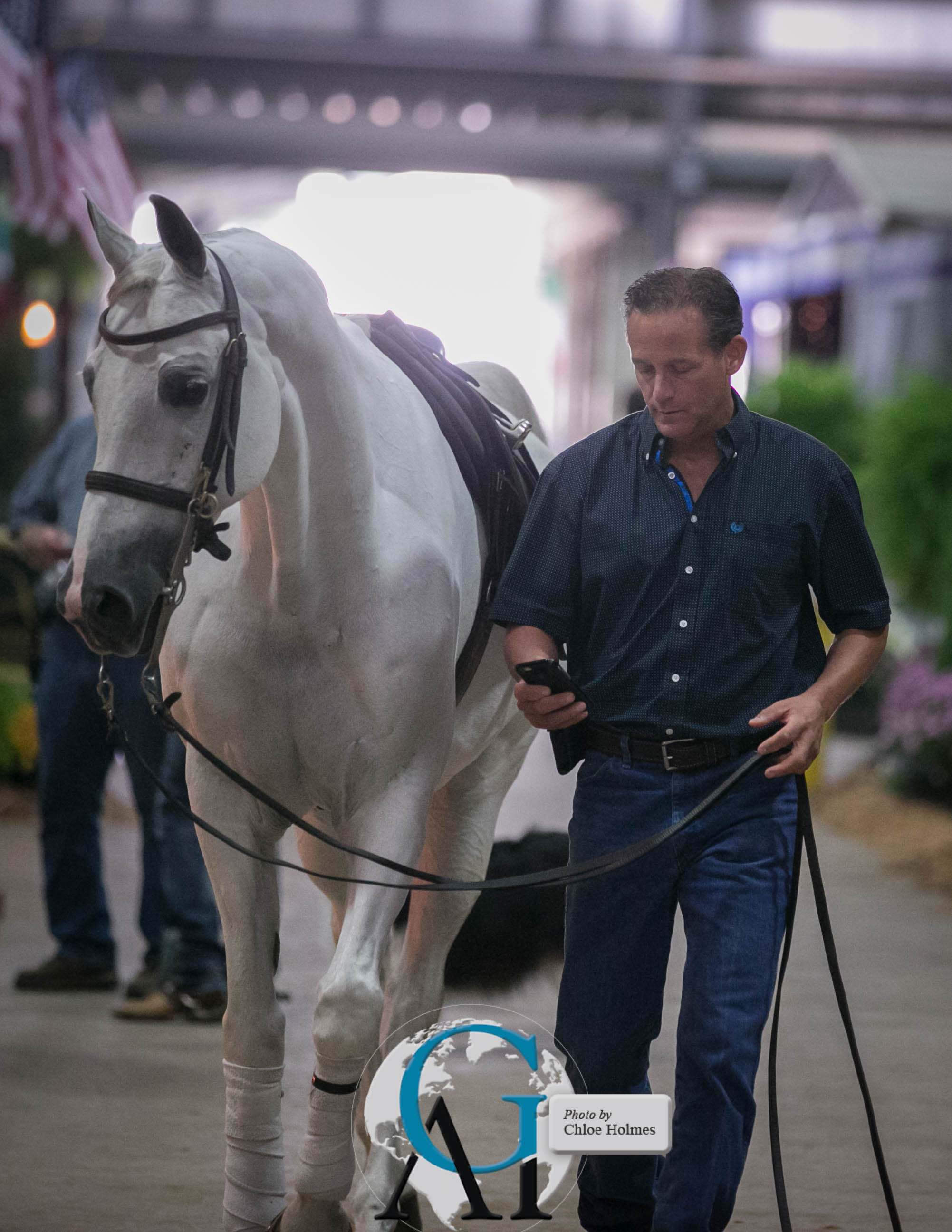 When you really bond with your horse, they become your coziest furniture...and everyone knows the best conversations happen over the kitchen table!