World Championships in Paris - Day 2
Published on the 27th of November 2016 by Riyan Rivero
"The chief danger about Paris is that it is such a strong stimulant." T.S. Eliot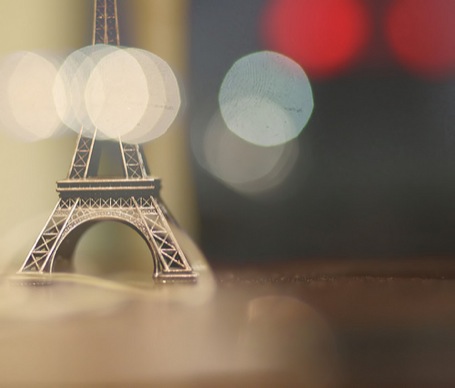 ---
Saturday November 26th, 2016 in Paris set the scene for the best Arabian male horses in the world competing for a front row position in tomorrow's final competition.
Beauty may be in the eye of the beholder, but if asked to identify the most beautiful male horses in the world, horse lovers tend to choose examples from among those who compete at the World Arabian Horse Championships in Paris. These majestic creatures come from all over the world to compete for the illustrious title of World Champion. You may not agree with every championship title, but chances are you'll agree that they are the most beautiful Arabian colts and stallions you will ever see.
EKS ALIHANDRO, FA EL RASHEEM, KANZ ALBIDAYER, EMERALD J were the star studded sires of the young winners today in the Yearling and Jr. Colt Classes. EKS ALIHANDRO himself was the winner of Section A of the Senior Stallions while IM BAYARD CATHARE carried the title in Section B.
Tomorrows Championships will most assuredly be a day to remember at the most prestigious show, The World Arabian Horse Championship in Paris – The City of Love and Lights.

Click HERE to view the Results of the Yearling, Junior and Senior males that competed on Day 2 of the World Arabian Horse Championships in Paris.

---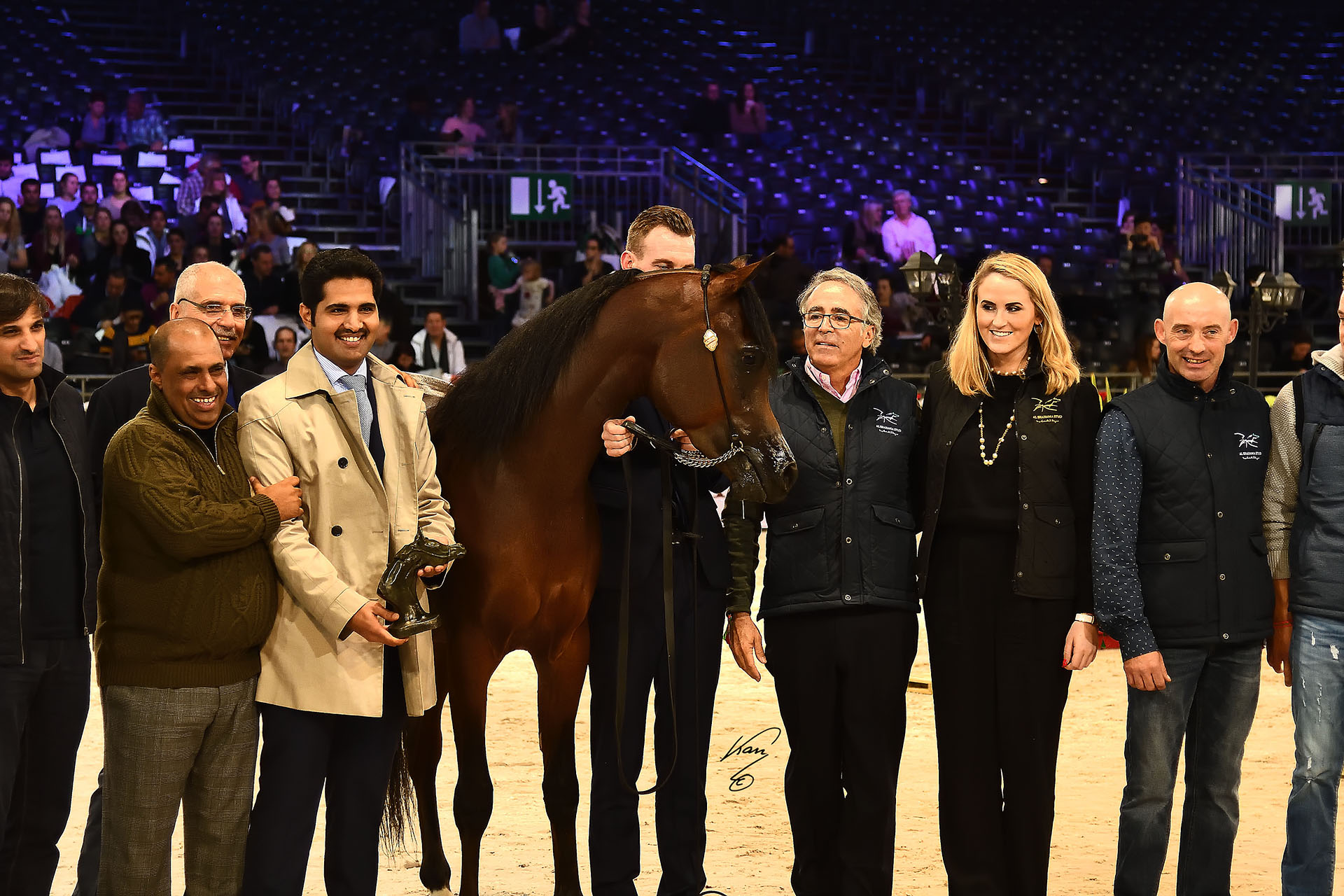 LUIGI - Junior Colts A @ World Arabian Horse Championship

---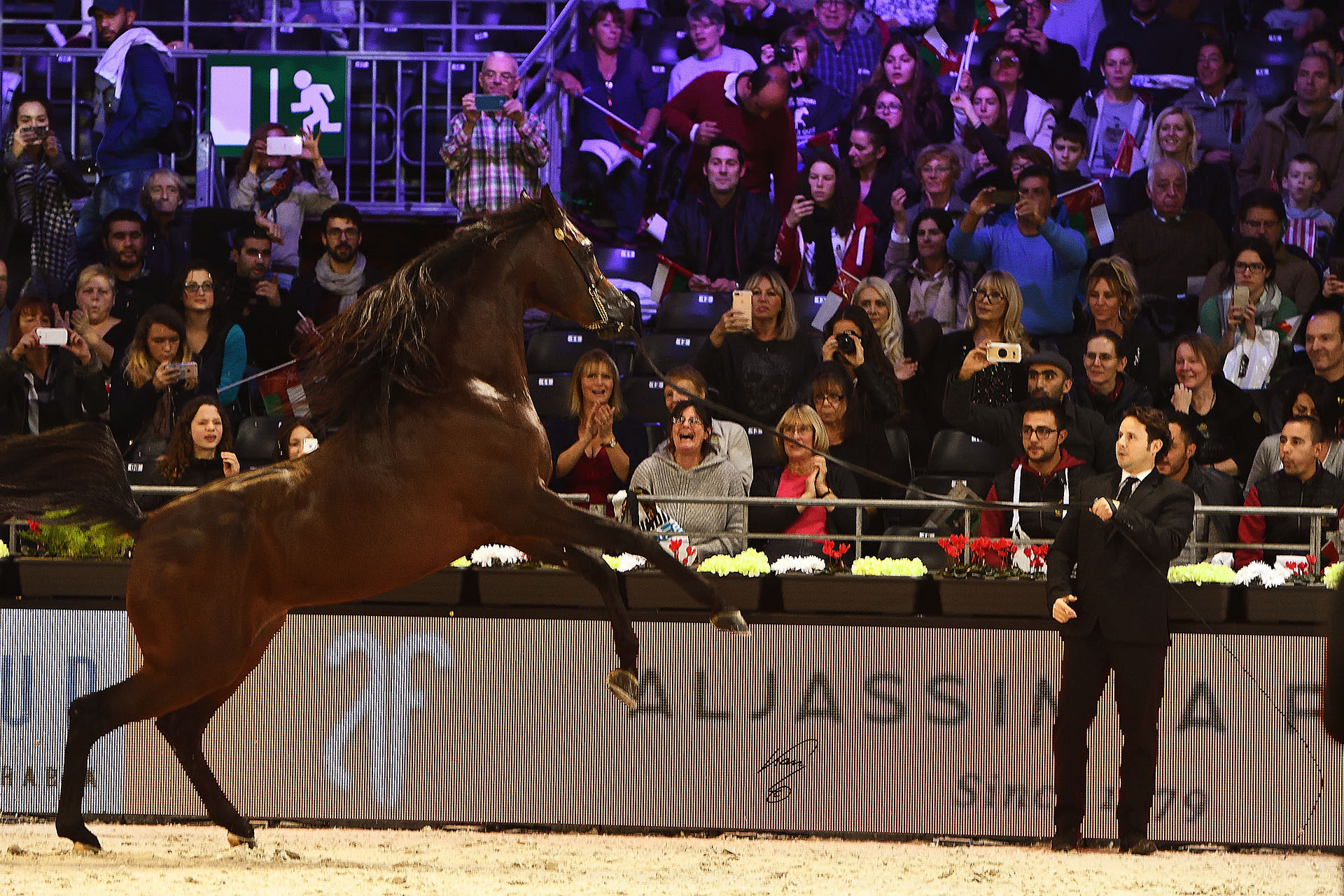 EKS ALIHANDRO - Senior Stallions A @ World Arabian Horse Championship

---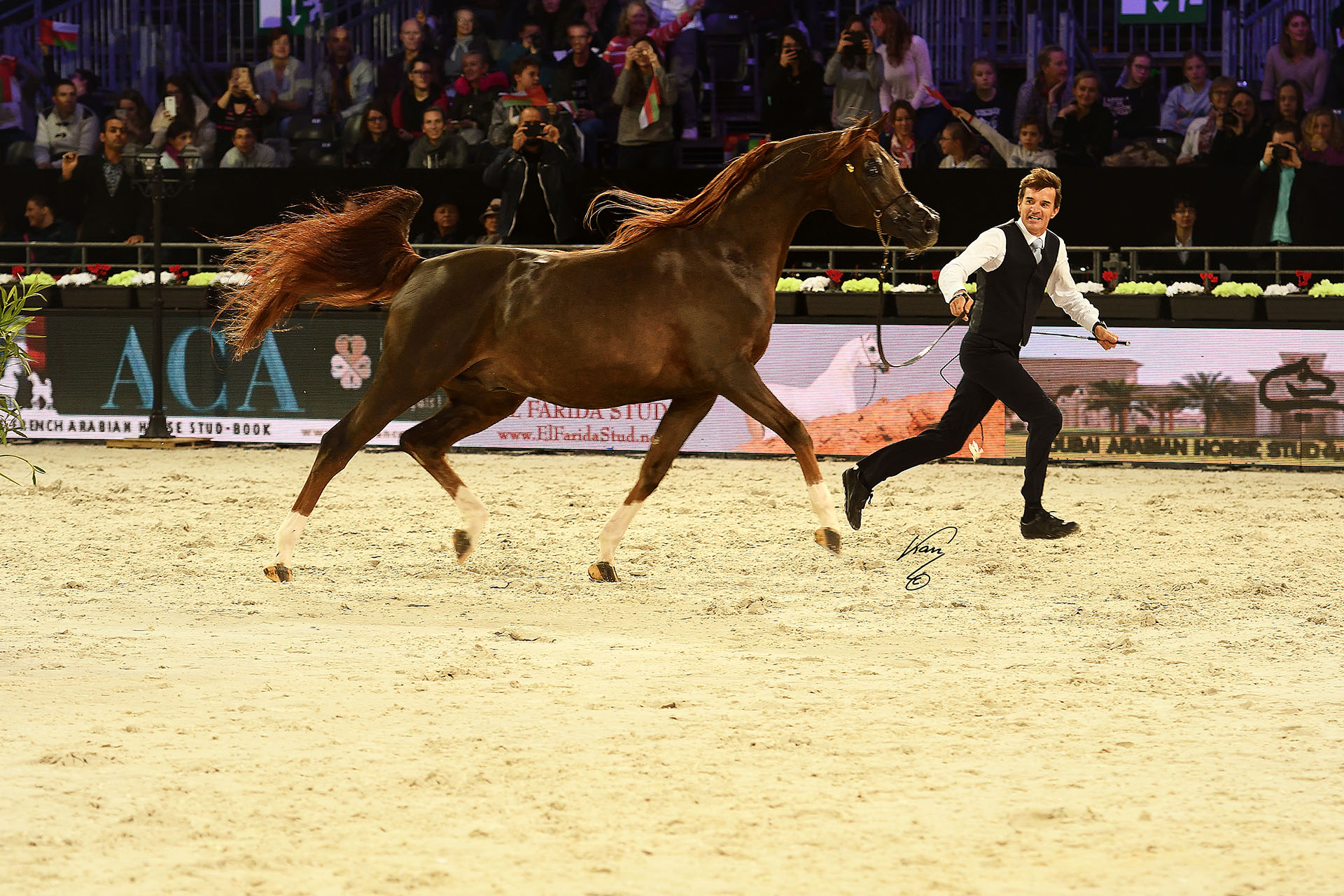 IM BAYARD CATHARE - Senior Stallions B @ World Arabian Horse Championship

---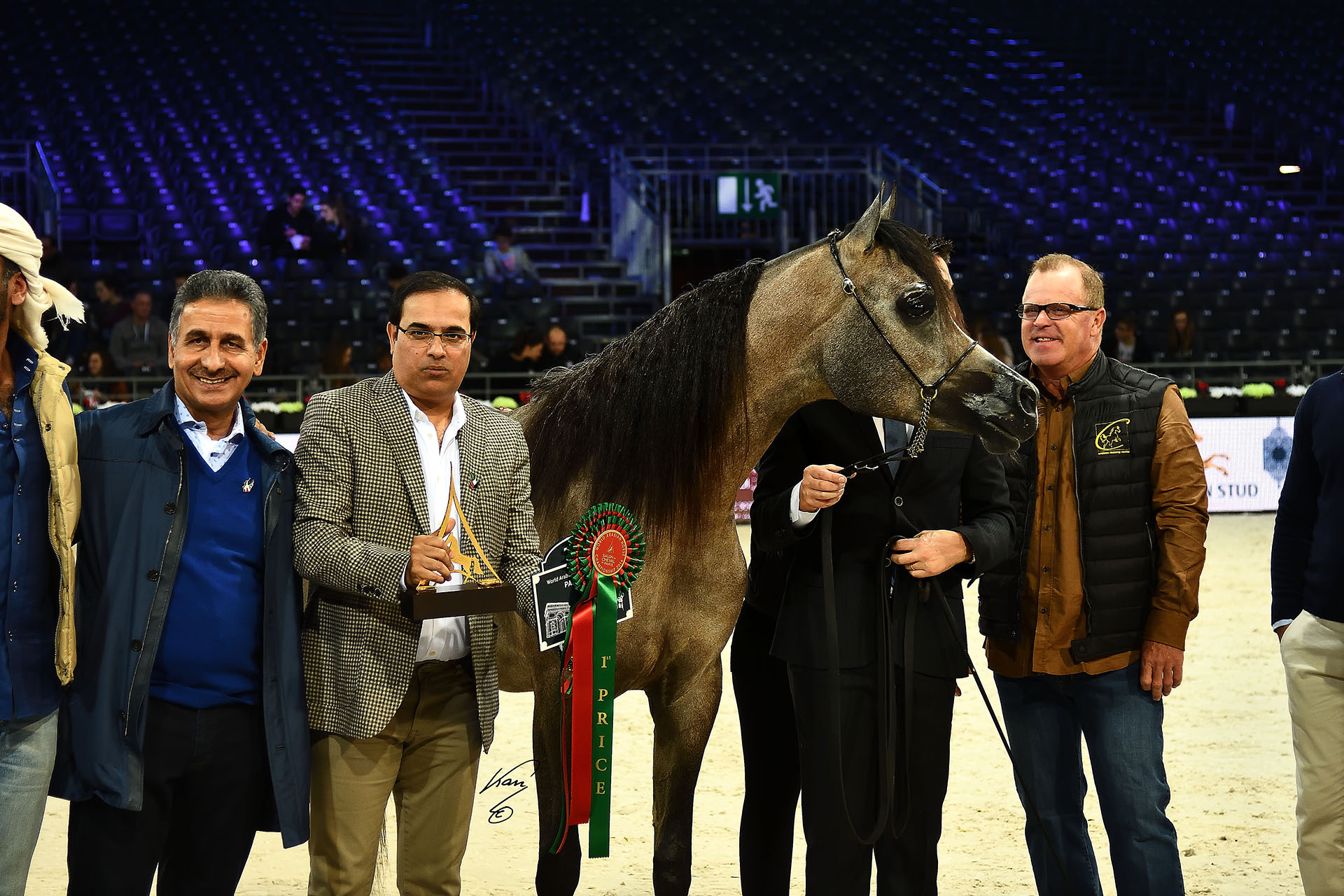 D SERAJ - Yearling Colts B @ World Arabian Horse Championship
---
Photos by: Jan Kan