World Championships in Paris - Day 3
Published on the 29th of November 2016 by Riyan Rivero
"... you'll have to fall in love at least once in your life, or Paris has failed to rub off on you." E.A. Bucchianeri
---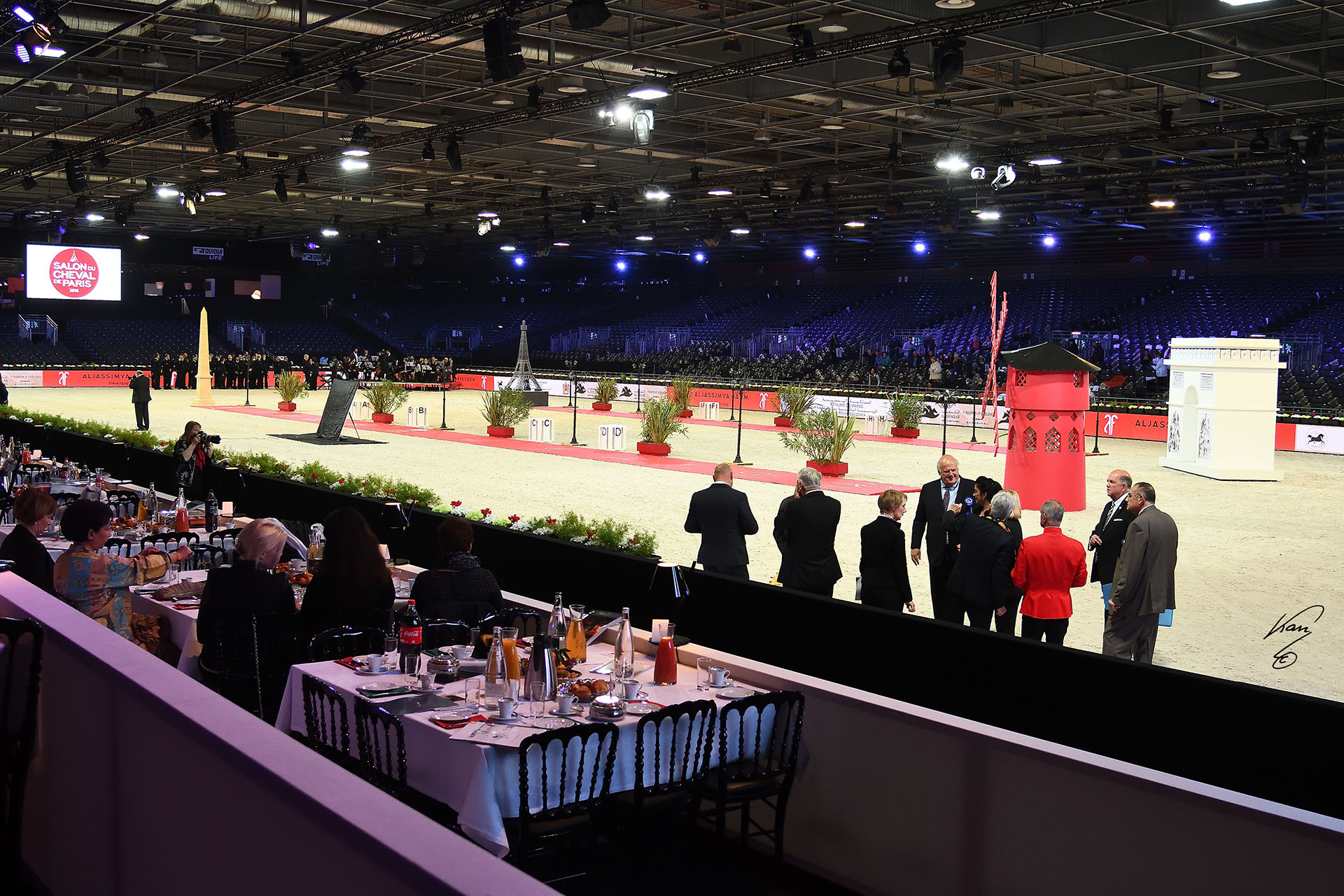 Saturday November 27th, 2016 marked the final day of the World Arabian Horse Championships in Paris – the city of love and lights. Those considered to be the best Arabian horses in the world competed for the illustrious title in one of the most beautifully decorated arenas in the World.
Of the many notable wins, the unprecedented breeding accomplishment of one mare and one stallion in particular was beyond impressive. Brazilian bred, RFI Farid sired ALL Three Yearling filly Champions: Gold Champion D AJAYEB, Silver Champion HDM MARIA APAL and Bronze Champion MADINAT AL BAYDAA. American bred, LADI VERONIKA is the dam of the Gold Champion Yearling Filly, D AJAYEB and Gold Champion Yearling Colt, D SERAJ.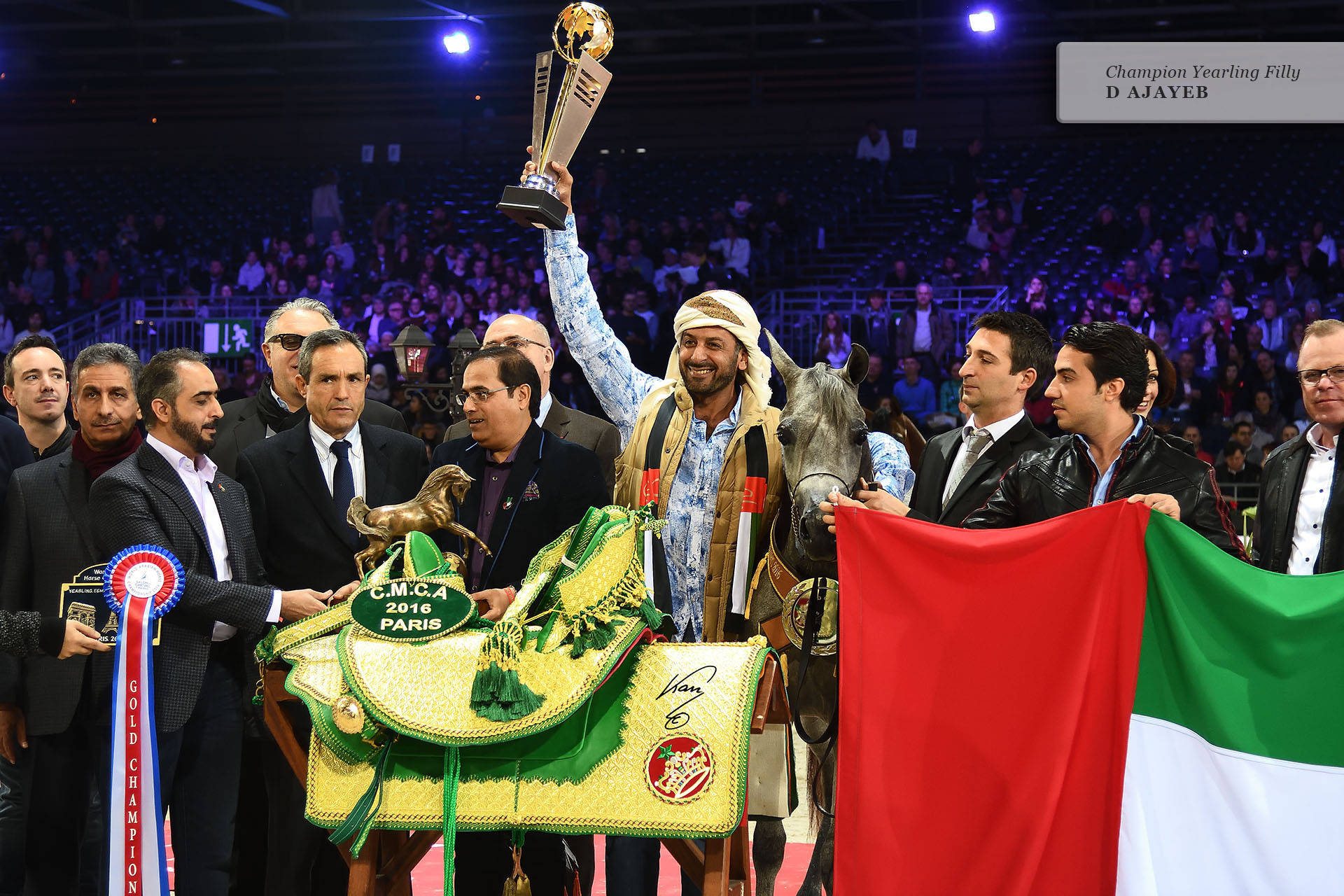 Another impressive and notable mention is the fact that Gold Champion Senior Stallion, EKS ALIHANDRO while competing for the title himself was the sire of Class Winner and Bronze Champion Yearling Colt, MANSOUR AM. Sired by Marwan al Shaqab, EKS ALIHANDRO was bred by Willie Brown and is now owned by Athbah Stud. He was presented to the illustrious title by Internationally acclaimed, Giacomo Cappacci.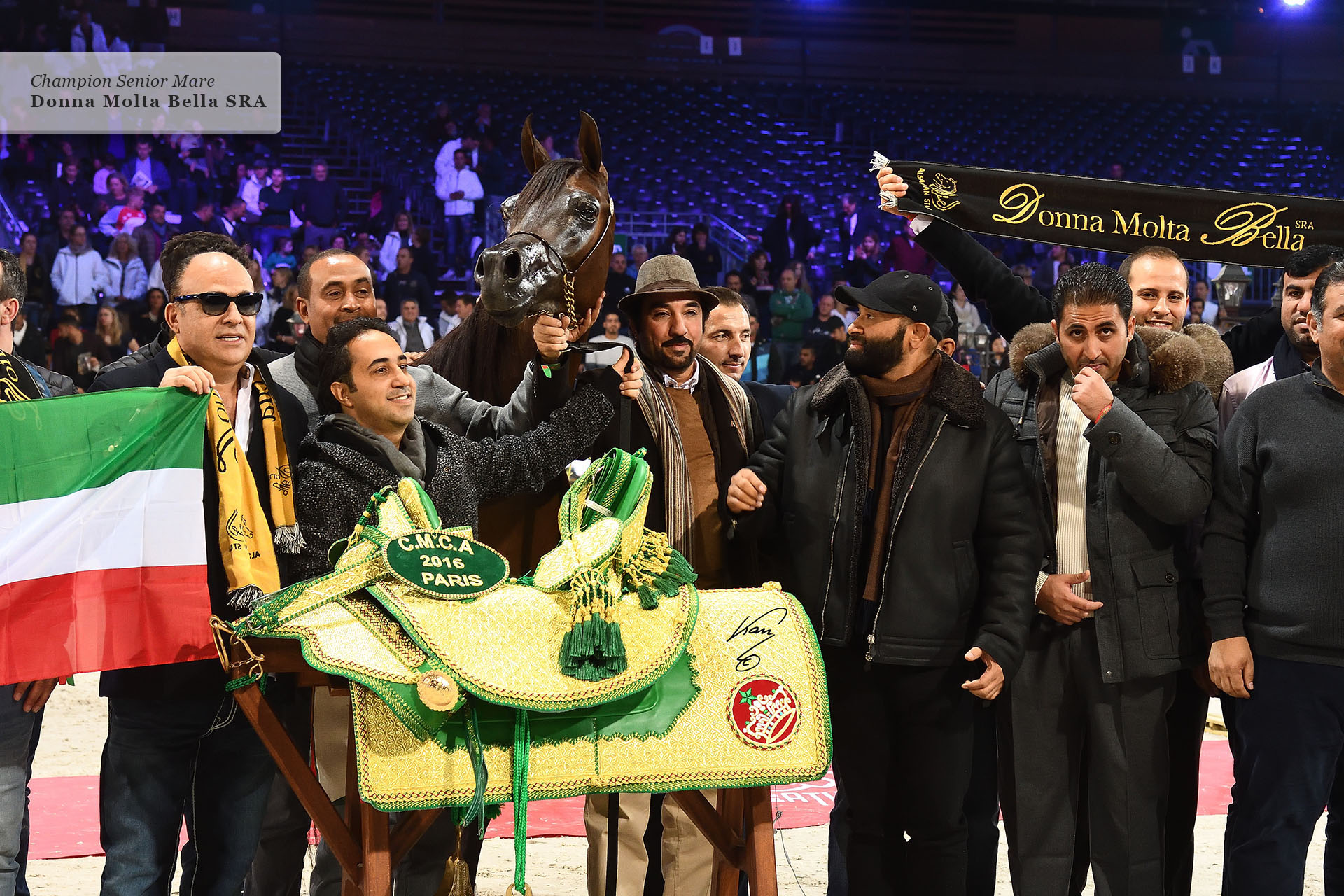 DONNA MOLTA BELLA SRA, you may remember was the 2014 World Champion Junior Filly. The title was especially emotional due to the beautiful journey of Donna's life. Claire and Margaret Larson, then owners of Donna's dam, RD Fabreanna, generously donated an embryo right to the St. Judes benefit auction. Dan and Maureen Grossman, owners of Multi National Champion DA Valentino, purchased this special embryo right for $44,000 and all proceeds were donated to St Judes Children's Research. A few short months after the special purchase, the Arabian community was devastated with the news that DA Valentino had passed. It was an overwhelming heartbreak for many, but clearly most devastating for Dan and Maureen Grossman. When the news was delivered that RD Fabreanna had been confirmed pregnant and was expecting the last foal conceived with DA Valentino's fresh semen, everyone felt certain the resulting foal would be something special. Something special INDEED… the resulting foal was Donna Molta Bella SRA. Donna now owned by Al Saqran Stud of Kuwait and the United Arab Emirates has won the coveted title of Las Vegas World Cup Supreme Champion, United States National Champion and now TWO TIMES Salon du Cheval de Paris World Champion.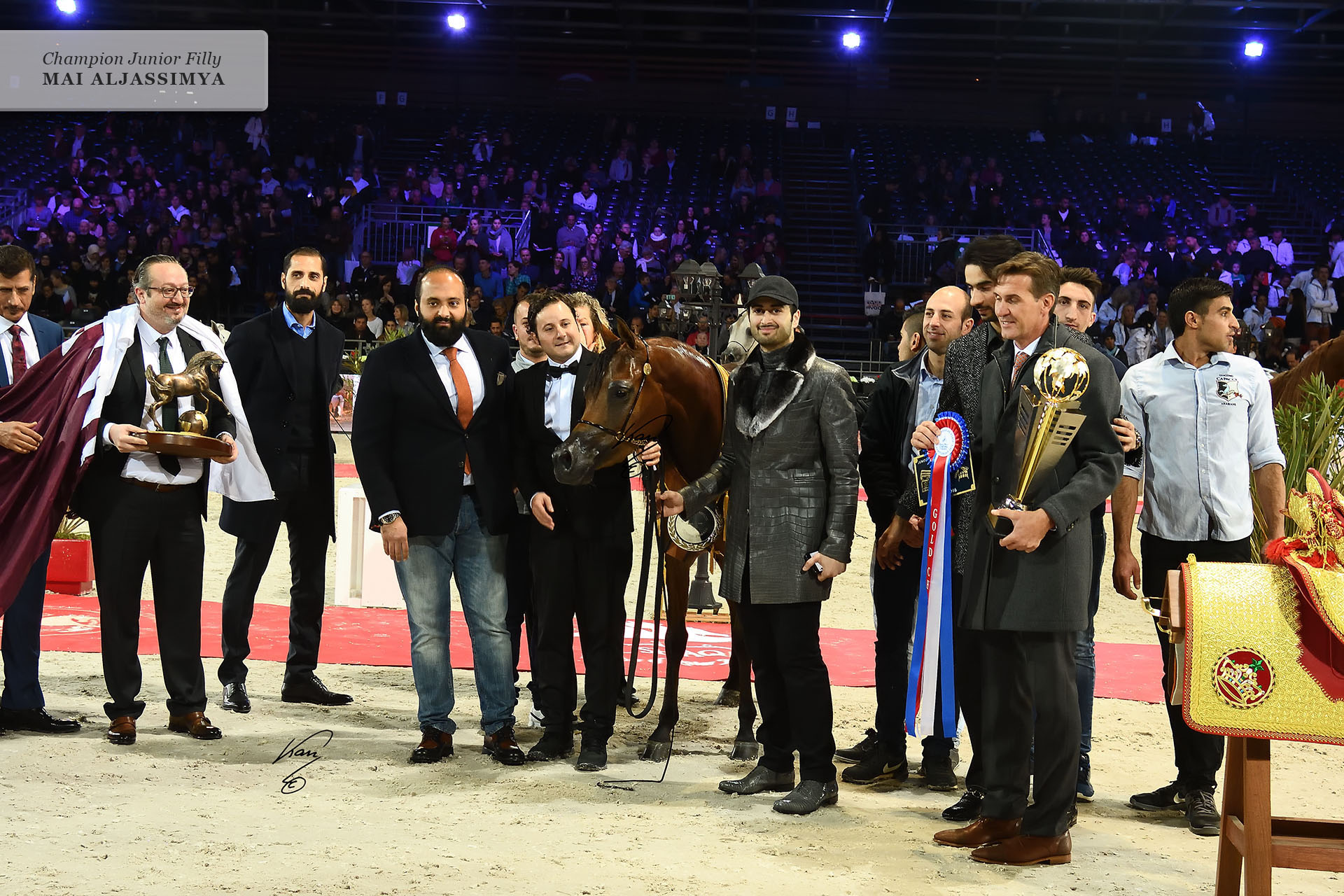 The World Champion Junior Filly MAI ALJASSIMYA was one of many titles received by AlJassimya Farm. Gold, Silver and Bronze titles were awarded to horses bred by AlJassimya from their first 3 foal crops that included JAAL ALJASSIMYA, Silver Champion Yearling Colt and GHAZWAN ALJASSIMYA, Bronze Champion Junior Colt. In addition, international sensation, CR JASMEENAH added the Platinum title to her illustrious crown making the 2016 World Championships an historic event for Sheik Jassim and his star studded team led by Bart Van Buggenhout.
The 2016 PLATINUM WORLD CHAMPION award was delivered to International Champion Egyptian Stallion, Royal Colours. This incredible honor contributed to Dubai Arabian Horse Stud being named winner of the Best Owner & Breeder Award. Dubai Studs titles included D Ajayeb - World Gold Champion Yearling Filly & Best Head; D Seraj - World Gold Champion Yearling Colt; Royal Colours - World Platinum Champion Stallion and Ladi Veronika - The Best Productive Mare.
If you didn't fall in love with at least one of the spectacular World Champions at this years event in Paris, your heart was surely not beating. For those unable to attend the event, immerse yourself in the photos, videos and impressive results brought to you by The Arabian Horse Global Network and let a little of Paris rub off on you.
---
Click HERE to view the complete Results of the 2016 World Arabian Horse Championships in Paris.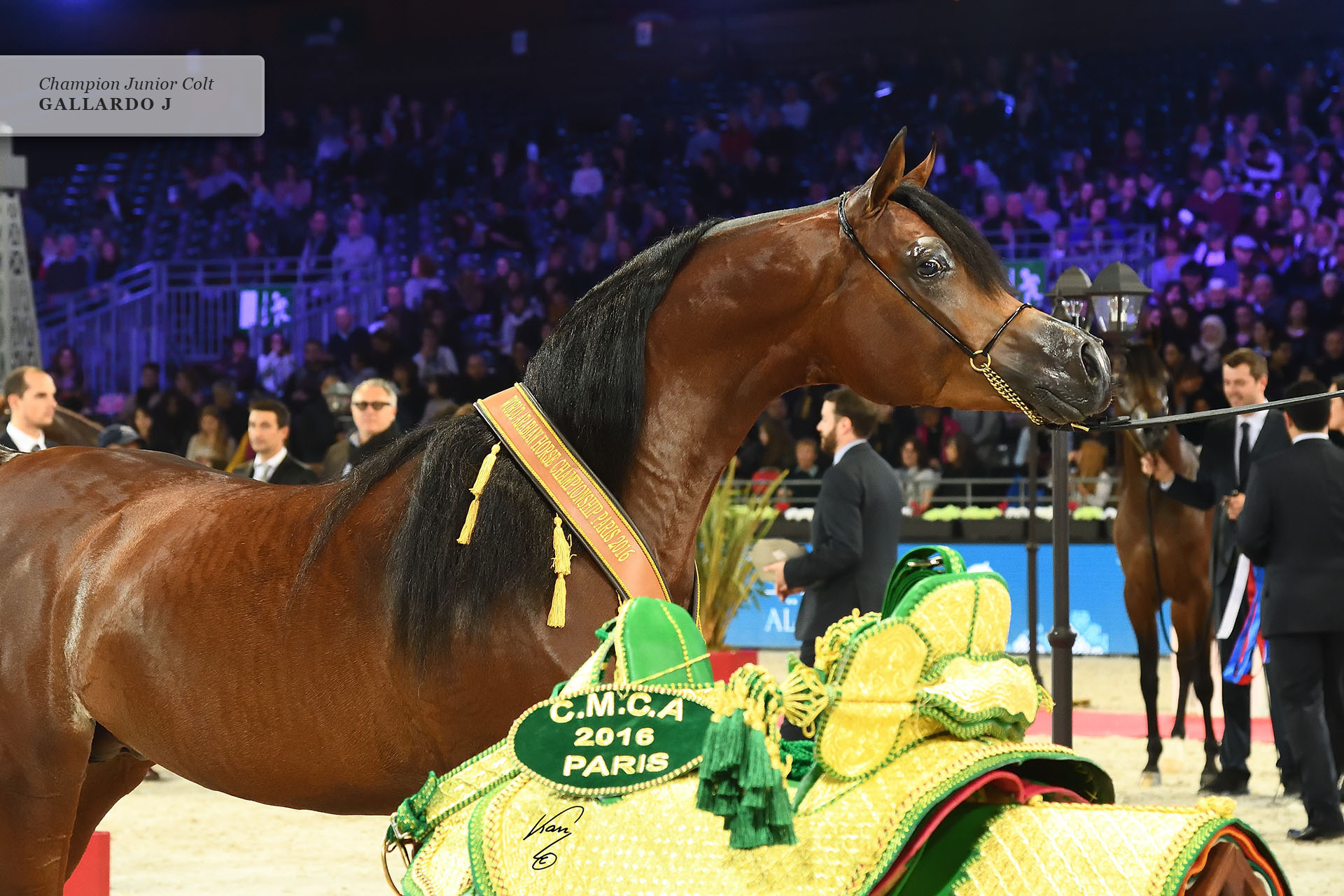 GALLARDO J - Champion Junior Colt @ World Arabian Horse Championship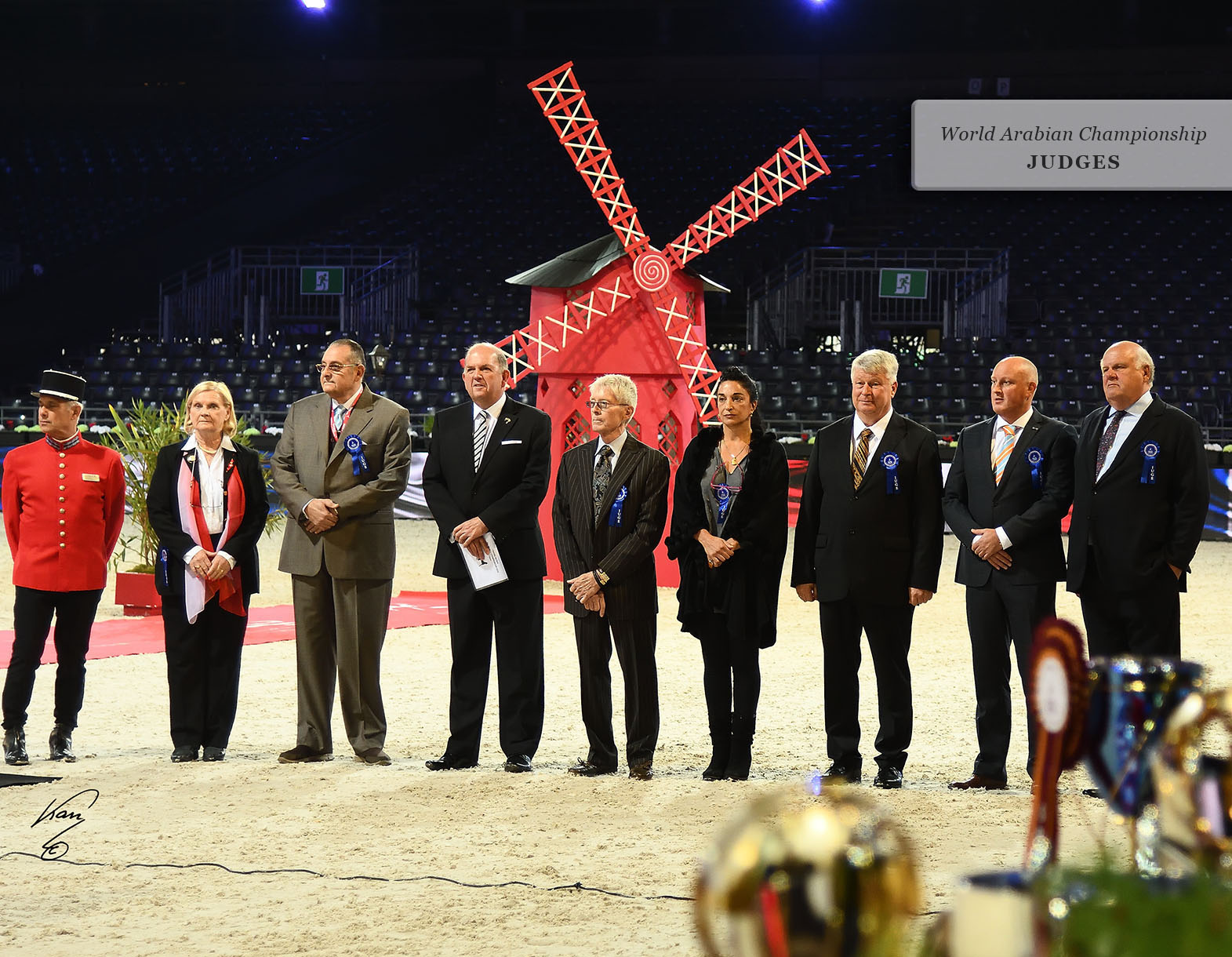 International Judging Panel for the World Arabian Horse Championship
Maria Annaratore Ferraroni, Cedes Bakker, Manfred Hain, Ahmed Hamza, Murillo Kammer, Ann Norden, Richard Petty and Graham Smith
---
Photos by Jan Kan